Have your next food adventure at Park Street Gourmet
By Shakya Wickramanayake
View(s):
If you're looking for something gluten-free, organic, or for that special ingredient needed for that recipe you've been dying to try out but just can't find anywhere, Park Street Gourmet may just be the solution to your dilemma. A store dedicated to all things gourmet, from Volcanic black salt to hand-mixed tea leaves, Park Street Gourmet (PSG) aims to help you elevate your dining and cooking experience.
While in the west a meal is considered a time for family, more often than not with our busy schedules, meals seem more of a chore, with family members eating in shifts rather than together. "We want to make it a family experience," says Michala Jørgensen, the manager of PSG. "Even cooking can be a family experience," she adds, as she explains how making something from scratch is a bonding experience, as you connect with each other as well as the ingredients. "It's all about the connection; between people and with the food."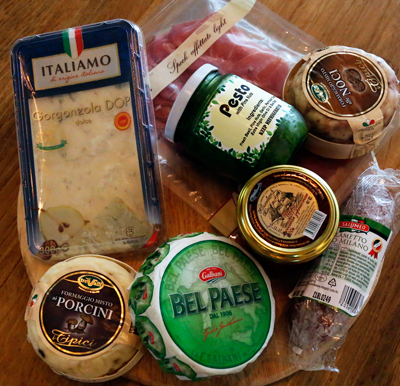 Located at the top of Park Street in Colombo, the store has the aesthetics of a warehouse with a hipster flair with its beautiful wooden floors, tables, shelves and decorative barrels. The ambiance of the spacious store beckons you to explore and browse at leisure. Having opened only last November, the store has already amassed a strong clientèle. " We get a mix of local and expat clients," says Michala, as she explains how for the latter the store has meant they get a little taste of home again, especially if those ingredients are exotic. Be it Angus beef, Russian moose sausages, Salmon roe, or cuttlefish sauce, PSG has it all. In fact, if customers have special orders, the store can at times source those custom items from their extensive supply network.
The store houses everything gourmet from soft cheeses to cold cuts, exotic meats, upscale versions of the Italian staples olive oil, pasta and pesto, freshly baked baguettes and other breads, sparkling water, organic seasoning and spices, foreign sauces, and health food  favourites such as quinoa and granola.
Interestingly, alongside the internationally sourced gourmet items are local gourmet brands – that earlier only targeted the export market. PSG supports some small-scale home-run businesses such as Chesma Polish cookies and Carino's handmade Ice Cream, both initiatives by women entrepreneurs.
One local product range that certainly catches the eye is their bottled honey products. Extracted from the honeycomb of forest bees during the process of relocating them from populated areas such as resorts to protected forests, the honey is ethically sourced and organic. Coming in both plain form and mixed with nuts, though a little pricey, they have proved extremely popular amongst customers.
PSG also has dedicated a separate area for a range of hand-mixed teas by Tea eli. With such delightful concoctions as chocolate and mint, chilli, almonds, truffles, and pineapples, you don't have to be a tea connoisseur to appreciate their loose tea leaf bar.
In addition to housing a wide variety of food items, the store also has an extensive wine and beer range, from red, white, rose or sparkling, brought down from major wine exporting countries such as Chile, Italy, France, South Africa or Australia. All these can also be ordered through their online delivery service Sip Zip and wine.lk.
So if you consider yourself a foodie, gourmet, connoisseur, or just plain adventurous when it comes to food, check out Park Street Gourmet. It may just prompt the next food adventure.
Park Street Gourmet is located at No 33B Park Street, Colombo 02. For more information see their website www.parkstreetgourmet.com.