Scrapping of CCEM: Mangala apologises to President
View(s):

Finance and Mass Media Minister Mangala Samaraweera has apologised to President Maithripala Sirisena for announcing at a news conference that the UNP-controlled Cabinet Committee on Economic Management (CCEM) headed by the Prime Minister has not been scrapped.

He explained to the President that he was not present at the weekly Cabinet meeting on March 20 where the decision to scrap the CCEM was made and hence did not know about it. The apology came after Samaraweera learnt that Sirisena was livid about media reports of Samaraweera's remarks that claimed that the Committee has neither been scrapped nor dissolved but remains intact. President Sirisena had noted that it was an inaccurate statement.

On Friday, President Sirisena also confirmed to editors and heads of media organisations at a news conference that the CCEM has been abolished. He said henceforth all functions (earlier performed by CCEM) would be directed through the Cabinet by line ministers responsible for the subject. "We could function smoothly since there will be one institution (the Cabinet) instead of two (that included CCEM).

The occasion for the apology was a meeting President Sirisena held with Prime Minister Ranil Wickremesinghe. Mr Samaraweera was one of the ministers who accompanied the premier for the meeting. It was mainly to discuss the aftermath of the no-confidence motion against the Premier. It was defeated in Parliament on Wednesday.

Mr Samaraweera made those remarks (that the CCEM was not dissolved) at a news conference last Monday. When he was told that there were reports that the CCEM had been abolished, he declared assertively "don't go by them. I am in the Cabinet. We have not responded or made our observations. We have asked for two weeks."

The Sunday Times (Political Commentary) revealed exclusively on April 1 that the CCEM had been scrapped.
The draft minutes of the Cabinet decision made on March 20 were endorsed by ministers at their weekly meeting on March 27. (See montage of the minutes).

Notably a copy of this, as the minute states, has been forwarded to the Minister of Finance and Mass Media.
The decision recorded in the minutes is "(a) abolish the Cabinet Committee on Economic Management (CCEM) and all Committees, Units and procedures associated with it; and (b) to refer only the selected Cabinet Memoranda submitted to the Cabinet Sub-Committee to be chaired by the Hon. Prime Minister, to examine the same and submit a Report to the Cabinet, for consideration."
---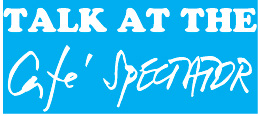 Killing of editor: Vital info may come from former military intelligence chief
A treasure trove of information on the killing of journalist Lasantha Wickremetunga and attacks on other media personnel is expected to unfold when Criminal Investigation Department (CID) detectives question retired Major General Amal Karunasekera.The senior Army officer was then Brigadier and was head of the Military Intelligence Directorate, some of whose personnel are said to have been involved. Already, CID detectives say they have uncovered evidence.
From the position he held as DMI, then Brig. Karunasekera was offered the post of Sri Lanka's Ambassador to Eritrea. However, the opening of a diplomatic mission there became difficult since the Eritrean Government refused Sri Lanka's request. The LTTE is known to have had a base there and had stored military hardware.
Thereafter, then Brig. Karunasekera was posted to the Sri Lanka Embassy in Cairo from where he covered Eritrea, an independent nation which had been annexed to Ethiopia after World War II.
When the previous Government initiated inquiries against the then Army Commander Lt. Gen. (and now Field Marshal) Sarath Fonseka, Brig. Amal Karunasekera was summoned to Colombo. Though he was asked to testify against his Commander, he refused to do so.
The last position he served was the Chief of Staff of the Army.
---
Hashim, Malik quitting party posts
Premier Ranil Wickremesinghe, leader of the United National Party (UNP), has declined to accept the letter of resignation of party General Secretary Kabir Hashim.
However, UNP sources said Hashim had made clear he would not withdraw the letter and had resigned to help the party leader to re-organise the party.
On Friday, UNP Chairman Malik Samarawickrema also sent in his resignation. It was not known if his resignation has been accepted.
---
Private talk between Rajitha and Gayantha
A conversation between two official Government spokespersons, Ministers Rajitha Senaratne and Gayantha Karunatilleke, has gone viral on social media.They were both seated at the podium to brief the media during last week's weekly Cabinet meeting. Microphones were in place. At least one or more had been switched on and the two ministers were blissfully unaware. Here is a transcript of what they said:
Gayantha: The SLFP has made a mess of this, haven't they? (He was referring to the vote of no-confidence against PM Ranil Wickremesinghe).
Rajitha: Indeed. Those two, Lakshman Yapa and Dilan Perera, have now said they will vote for this though, haven't they?
Gayantha: They'll lose their Ministerial posts.
Rajitha: Lakshman Yapa only does what (inaudible) tells him to do. They must be scolding Dilan for getting them into this mess.
Gayantha: Rathana Thera too asked to make a speech. We gave him 10 minutes.
Rajitha: What is he going to talk about?
Gayantha: I don't know, but he insisted that he wanted to speak.
Rajitha: Don't give him time. Why do you want to give him a speech?
Gayantha: The Prime Minister said to give.
Rajitha: See, that is the problem with our PM. I told him today to stand tall from tomorrow. Last night I told him that he ought to stand with a backbone and not bend, even to the President. If there is a problem, I told him I would speak up and for him to remain quiet and take decisions. Otherwise, nothing will happen.
Gayantha: Is Chathura (Rajitha's MP son) also on board now?
Rajitha: I suppose so.
Gayantha: I spoke to him.
Rajitha: What did he say?
Gayantha: I told him don't be a fool and to stand with his father. Otherwise, if something happens, after fighting so hard, it'll be all in vain. He laughed and said "Let's see."
Rajitha: After I joined the party in 1994, I practically ran this Parliament. That was how the UNP rose up. After that, we took our campaign against the President to all parts of the country. That was how we won the first round.
Gayantha: That's true.
Rajitha: We killed ourselves for the party. I'll tell you; when we lost in '94, my jeep had done 61,000 kilometres while the boss's (PM's) vehicle had done only 27,000 kilometres.
(Laughter)
Rajitha: That's because I covered all the meetings. From the Yowun Peramuna to Aasana Bala Mandala and District Bala Mandala. I formed all of those.
That Akila Viraj was a losing candidate. His appointment led to the Yowun Peramuna's destruction.
Gayantha: Yes, he was appointed by force.
Rajitha: There was this young boy who was coming up. He was with me even when I went to the SLFP. He was a good boy who came from the village. That was during the election. There was also this girl from the plantation sector. She was also good.
Gayantha: The boss came and influenced people.
Rajitha: The announcement came at 12 midnight. The earlier appointment was cancelled and this guy was appointed instead. We are now suffering the consequences of those actions.