Just imagine that: Neela Marikkar wants to turn politicians into statesmen
View(s):
AT THE BARRICADES IN BAMBA: There is a latent revolution percolating in the mind of Neela Marikkar. Advertiser par excellence, she now wants to start a campaign aimed at the government and policymakers where she can sell the idea that diversity brings peace and prosperity.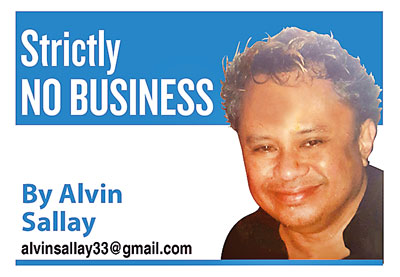 John Lennon imagined a world without boundaries – no countries and no religion too, imagine all the people living life in peace – and Neela has most probably taken inspiration from the songwriter for she too believes a strong nation can only be founded on diversity.
"Imagine a country where we are all one, where we respect diversity, where we see the strengths of each of us coming together to make us a very strong nation," Neela visualises.
It is easy for her, for after all her day job is to dream up ideas which can sell a product to customers. Now the chairperson and managing director of Dentsu Grant wants to put all her years of experience – since 1986 she has been involved in the company her dad Reggie Candappa started in 1958 – to good use by starting a Sri Lankan spring, an uprising that will transform this beautiful island into a real paradise, and not one just touted as a tourist destination.
Before authorities get alarmed, let's clarify that her 'revolution' is not aimed at overthrowing governments, but rather educating them about the ways to create an environment that will set the foundation for a true reconciliation process among all communities in this country. This is her passion and ambition.
Where to start, is the question posed as we meet in her offices at Bambalapitiya. The answer is right at the top; target our politicians who sadly hold the fate of the country in their grubby hands. These are my words, not hers. As an advertiser she is more diplomatic. But you get the drift?
"I would love to sell this idea of a reconciliation campaign to the government. My heart is in it and I know a lot of people think like me. Unfortunately, even though the corporate sector has a voice we tend to leave these things to politicians which is perhaps not the best idea," Neela sums up.
Majority is silent
"What gets portrayed in the media is that people who have the loudest voice get mileage. The majority is usually silent. We are at fault; it is because we are silent that others get away with what they do. Now more than ever we need a movement where we can voice our concerns. And, there are a lot of people who are concerned," she adds.
Multiplicity is at the core of her own life and as such the idea of diversity is nothing strange and comes naturally for Neela. Her parents came from different communities – her mother was a Sinhalese and her father a Colombo Chetty. She is married to a Muslim but retains her Christian faith.
"I respect my husband's (Zarook) faith so I have grown and live in an environment where I have a sense of everything, a bit of everything so I don't see it as one community. Thank God I have this multi-dimensional feel, for it helps me to see things much more neutrally. I wish more people could see it in this same way."
The recent ethnic upheaval in the hills of Kandy has reminded Neela of the urgency for action. She points out that while the war was won in 2009, the hearts and minds of estranged communities have still to be won over. This has seen divisions erupt from time to time, like last month.
"When we are divided we will never be able to be competitive. Everything negative that happens in this country impacts us. The tourism industry is hurt and there is a ripple effect on all other industries. There must be true reconciliation. It is a pity that the corporate sector is not more vocal for we have a real vested self-interest in the stability of the country.
"We always say we want to be like Singapore, but what is Singapore's strength? They respect diversity, they work together," Neela pointed out.
This is not the first time Neela has played the role of activist. A few years ago, she was involved in an environmental movement which led to the cancellation of the controversial Sampur coal power plant being built in Trincomalee.
The environmentalists successfully argued their case in court that building the India-funded US$600 million power plant would severely impact the health of the people in the area and was a long-term environmental disaster. They based their argument on the repercussions being felt by communities living in and around Norochcholai.
For once sanity prevailed and the Fundamental Rights application filed prevented the Sampur project going ahead.
"When we heard another coal plant was going to be set up in Sampur, a pristine area with beautiful marine diversity we knew it would end in a disaster," Neela revealed. "When the whole world is going for renewable energy why are we going with a coal plant. I can understand if coal was a natural resource of Sri Lanka but we are importing it also, and to make matters worse bringing the cheap variety.
Another coal plant
"Thankfully we were able to stop the Sampur coal plant from going ahead but now we hear that they are trying to put up another coal plant in a place further down the (Trincomalee) coast in a place called Foul Point. The Government gave it's assurance that they would not build but now this is happening."
Environmentalists in this country cannot afford to let their guard down. Hanky-panky deals are a dime-a-dozen, with the citizenry paying the ultimate sacrifice.
According to Neela, this is because politicians and decision-makers have a blinkered view and look at things in the short-term.
At the end of the day, vested interests are what matters. Everyone is a Ranil, a Mahinda and a Sirisena. Statesmen are rare.
"Our politicians divide and rule. We learned this from our British masters. Recently, I watched the March for Life in the US. I cried watching that because of the passion of these young people, half-a-million of them out on the streets of Washington and making a stand. I felt there was hope for the youth. But I don't know how the Sri Lankan youth feel today," Neela contemplated.
She believes the education system today has got a lot to answer for the problems facing the country.
"How much of our children know each other, other communities. In my generation it was different for we didn't know or care what race or religion people came from. Today youngsters are propagating hate material (on social media).
"Today schoolchildren are segregated and not interacting with other communities. Then you have these religious issues further polarising people. There is no interaction between communities. This is the sad thing. We have to build a nation that respects diversity and see the strength of diversity. It is not a negative but a positive. We are all Sri Lankans, and we must get our children to understand that."
Imagine there is no heaven, and no hell below us, and the world will be as one sang Lennon. Neela dreams of that day, here in Sri Lanka.