Sticker Pack for 'Koombiyo' fans from Viber
View(s):

Instant messaging app Viber recently introduced a specially-designed Sticker Pack of the much-loved Sri Lankan hit TV series Koombiyo.The popular teledrama produced in Sri Lanka, revolves around a young graduate and his partner in crime who try to exploit the loopholes in the law in order to make a living.

Created in association with the Koombiyo Production Team and Official Community, local Viber users can now use the Sticker Pack and continue their fascination with Koombiyo's novel storyline making online conversations even more interesting. As a first of its kind ever in the country, a uniquely Sri Lankan Sticker Pack containing 25 interesting stickers, allows Viber users to continue the Koombiyo conversation online via chatting, sharing stickers and pictures with loved ones.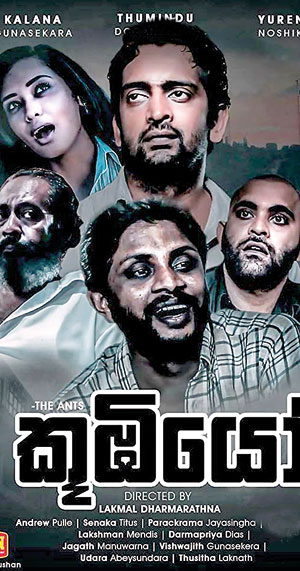 Koombiyo fans also have the opportunity to send messages and communicate with the lead actors who can then respond to their fans.While Koombiyo has become a local favourite TV series of viewers of all ages, the Viber Sticker Pack can be downloaded for free via the Sticker Market https://stickers.viber.com/pages/koombiyoand shared, keeping the story on everyone's mind on a daily basis.
Anubhav Nayyar, Head of South East Asia Viber said, 'Our new Koombiyo Sticker Pack is another new fun and visual way for our users to interact especially as it will resonate among local fans. We understand our users are passionate about the series and this Sticker Pack provides fans the perfect platform to continue discussing their favourite TV show'.
Koombiyo Director Lakmal Dharmarathna said, 'Since its launch, Koombiyo has become a popular hit series among Sri Lankan TV viewers. The messaging in the newly launched Viber Sticker Pack is not only uniquely Sri Lankan but with so many Viber users in the country, it will contribute to strengthen the Koombiyo community even further'.