Colour and flavour at Grand Hotel this April
View(s):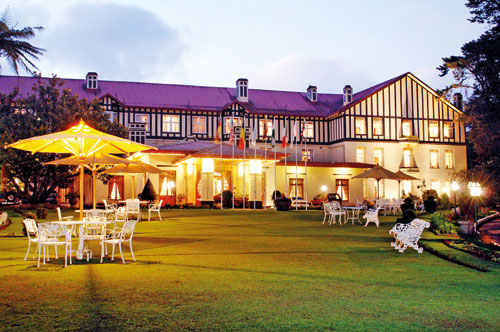 Sri Lanka's most famous hill station, Nuwara Eliya is all made up, groomed and ready this April, to roll out yet another month long season of festive glamour, spiced with exquisite cuisine, classy entertainment and many events, offering a little bit everything for everyone.
The Grand Hotel, Nuwara Eliya, as always, will take the forefront in the festivities by hosting a string of innovative events to keep visitors enthralled and entertained. The month starts with Easter Sunday and Chef Priyantha and his team will present a traditional Easter Breakfast with bunnies, strawberries, chocolates and all that is nice, while Servers will assist all holiday makers each day to create their own fresh fruit or other drink at the 'Punch Bar' at Barnes Hall each evening in the month of April.
Renowned for its excellence in cuisine, the Grand Hotel's speciality Chefs are not happy to play second fiddle to anyone or anything and have themselves come out with a food fare with a new flavour.
'Chef Ranbir and Chef Pushkar, from North India have put their years of experience together and come out with a very authentic Indian feast featuring five famous versions of that much loved staple of the Indian Royals, the inimitable Biriyani' said Tyrone David, the Resident Manager of the Grand Hotel, Nuwara Eliya.
Grand's Thai, Specialty Chef, Prasad and his team will stage the Shongkran Thai food festival from 28th April to 2nd May.Living up to its reputation for being the venue for world-class acts, the Grand Hotel, will play host to renowned Jazz Vocalist Miss Oana Muresan, who with her inimitable voice will complement the grandeur of the 125 year old iconic property.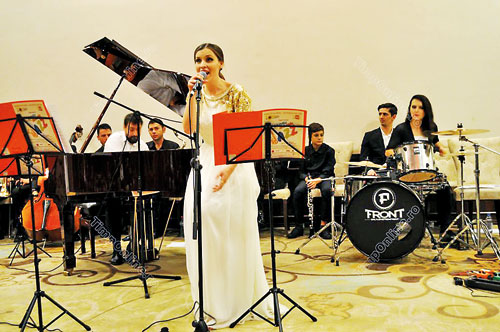 With the rich rice harvest behind them, it's time for all Sri Lankans from all communities to say 'Suba AluthAvruddakWewa' or happy New Year. The GRAND will celebrate this annual feast with all its traditional facets, including folk drums, dancing, games and authentic rural cuisine, and present a taste of rural Sri Lankan culture. All resident guests of the hotel are invited to be part of the fun and frolic, with games such as scraping coconuts, pillow fights, tug-of-war and many more, to keep both young and old in the spirit of the season.
The evenings will give way to a more serene and classy interlude, where the famed Grand High Tea will be featured, Malt evenings with Jazz music will soothe both body and soul to prepare you for the glorious evenings. The French call it the Apple of the Ground or Pomme de terre, for the rest of us it is famous staple cut, cooked and prepared in thousands of ways, yes, we are talking about our beloved Potato. It's time to celebrate this important commodity featured in restaurants and households around the world, and the Chefs at the Grand will be doing just that at the 'Nuwara Eliya Potato Fest' held from 15th to 21st April, where no less than 100 types of Potato dishes will be featured. The famous Grand Hotel Road will be the venue for this unique festival, complete with street food, beverages and Street Performers.
Culinary artistry being part of its culture, the Hotel will invite Chefs from Nuwara Eliya to showcase their talents at the Ice Carving competition held on 21st April.