The situation warrants your return
View(s):

My dear Arjuna,
I thought I must write to you as you are very much in the news these days. That is because you find yourself in a very unusual situation: your signature is still on our currency notes but at the same time there is a warrant out to arrest you. Ah, no wonder they say that we live in a land like no other!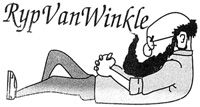 Those with long memories will remember you from over fifteen years ago. That was also when the Greens were in office but Satellite was the big boss. At that time, the Green Man got you down to head the board that invests. Whatever you did there, the Green Man must have been impressed.
That is probably why he asked you to become the big boss of the big bank three years ago. This time, both the Greens and Blues were in office in a unique arrangement and Maithri was in charge. Even then, people opposed your appointment but that was only because you were a Singaporean national.
You know how stubborn the Green Man can be at times. He didn't listen to those protests because he had so much faith in you. He probably thought you would do a good job as the big boss of the big bank- and you did too. The only problem is that, as we are now finding out, it was an inside job!
Rumours that something was not quite right at the big bank began to circulate in the first six months of 'yahapaalanaya'. By the time the general election was held, most people smelled a rat. In fact, it was said that if not for those rumours, the Greens would have got a simple majority at the polls.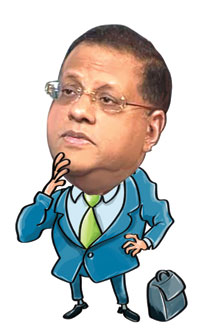 I admire you for the way in which you handled this issue. It was ingenious. You relied on family and friends. From your family, you got your son in law to set up a company that does business with the big bank. I can only imagine that the conversation at the dinner table was all about interest rates!
You also had a friend in need who was friend indeed- that other chap whose signature is on our currency notes. With Ravi to assist you, you needn't have worried. Just to keep him happy your son- in-law even made sure that he had a roof over his head – a penthouse, no less- and even paid its rent.
Ravi was voted 'best finance minister' by some magazine, so you would expect him to be a smart fellow. Unfortunately, he seems to be a really absent-minded chap instead. Why would he otherwise forget to ask his wife who was paying the more than a million rupees a month rent for his apartment?
All that is now history. Ravi has lost his job as the chap in charge of finances and has been demoted to the backbenches in Parliament, although he keeps making noises from time to time protesting his innocence. He should be thankful that that he is not languishing behind bars like your son-in-law.
I don't know whether you realise it, Arjuna, but what you and your son-in-law are alleged to have done has virtually destroyed the Green party's prospects for the next few years. That was evident at the recent elections, when they finished a distant second to the Mahinda maama's 'pohottuwa' chaps.
It is difficult for the Greens to regain that lost ground before the next election, unless they clean up the mess by getting rid of those responsible. That is not likely to happen because all the Green Man does is appoint committee after committee while Ravi, for example, has still not been shown the door.
Now, the issue has come to haunt the Green Man because the no-confidence motion against him is based on what you and your son-in-law are supposed to have done, while he failed to take any action. Many PM's have removed governor's but you may become the governor who removed a PM!
Now, there is an arrest warrant out for you. If you are indeed as innocent as you claim to be, has it crossed your mind to return to the country to have your day in court? That may even save the Green Man from embarrassment. Or is that too much to ask, Arjuna, even if your son-in-law is in custody?
Yours truly,
Punchi Putha
PS: I am not sure whether you are aware, Arjuna, but you are in illustrious company. Among those with outstanding warrants for their arrest is that Udayanga chap who seems to have done to Mahinda maama what you have done to the Green Man – and he is hiding somewhere in Dubai. The other person for whom there is a warrant is Gnanasara thera – and he was gallivanting in Japan with Maithri!