Army engineers to rebuild damaged houses in Kandy
View(s):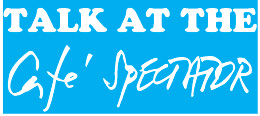 Army Commander Lt Gen Mahesh Senanayake, in battle fatigues, appeared before television cameras after meeting representatives of Sinhala and Muslim business community in Kandy on Friday.
He lost little time in blaming the Police for the escalation of violence in the area and declared they should take the responsibility.
The remarks came as the Presidential Secretariat announced that a Committee of retired judges would probe the incidents which left at least two killed. The destruction caused to houses, business premises, offices and other buildings was estimated to be many millions. The Army has said its engineers will rebuild the damaged houses.
---
Why are the Police hiding?
Police have been getting flak in the past few days for their failure to control the situation in Digana, Theldeniya and surrounding areas.
Two days after the incidents, journalists were hoping that a police officer would be present at the post-cabinet news conference on Wednesday to brief them about the current situation. But they did not find anybody.
Again on the same day evening, Presidential Secretary Austin Fernando presided over a news conference to brief journalists regarding the state of emergency regulations and about the implementation, but again no representative from the Police Department.
In contrast, Defence Secretary Kapila Waidyaratne, PC, Chief of Defence Staff Admiral Ravindra Wijegunaratne, Air Force Commander Air Marshal Kapila Jayampathy, Navy commander Vice Admiral S.S. Ranasinghe and a senior officer from the Army were present.
Journalists raised several questions regarding the security situation and the arrest of suspects, among other matters, and needless to say the panel was not fully informed to answer.
In a desperate attempt, Additional Solicitor General, Yasantha Kodagoda offering to help tried to call a Police officer, but was not successful. "We have the same problem, as you just experienced," a journalist quipped.
---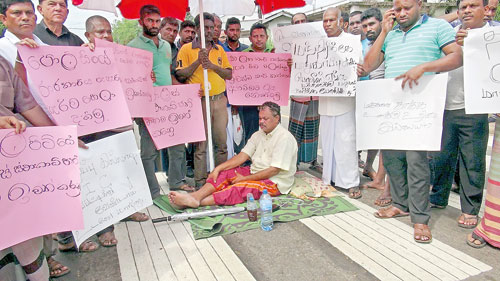 UNP MP sleeps on pedestrian crossing
A few weeks ago, it was UNP Deputy Minister and Kalutara district Parliamentarian Palitha Thevarapperuma who was protesting against the Police for their failure to act regarding an issue of violation of election laws.
Yesterday, it was the turn of Kandy District UNP MP Ananda Aluthgamage to sleep on a pedestrian crossing in front of the Nawalapitiya police station — this time demanding that the Officer-in-Charge of the station be transferred.The MP sleeping on a pillow on the pedestrian crossing was witnessed by those passing by.
Some of them questioned, as to why ruling party members have to stage protests of this nature to get a job done. Is it because the Police Commission no longer acts on the whims of MPs?
The OIC should have arrested the MP for obstructing traffic.
---
Mandela in Jaffna: Statues without statutes
Erecting statues of prominent late leaders and noble personalities has become a norm in most countries but it is rare to see how many of such democracies adopt such wise ideas preached by those noble people in their governance and rule of law.
This week, it was decided by Northern Governor Reginald Cooray to erect a statue for the late South African President Nelson Mandela in the city of Jaffna as a symbolic mark of Sri Lanka's ongoing peace and reconciliation process currently under way.
The proposal to erect the statue was put forward by South African High Commissioner Robina P. Marks during a meeting he had this week in Jaffna. Governor Cooray, who accepted the request immediately noted that Sri Lanka could learn many lessons from South Africa which ended racist apartheid regime and which is building reconciliation, peace and ethnic harmony among its various ethnic groups. Accordingly, the statue will be erected in the city of Jaffna but the location is yet to be decided.
Locals in Jaffna were sceptical asking whether it has become a 'fashion' to erect statues of noble persons alone rather than following the noble ideologies they preached on humanity, non-violence and peace while noting the statue of iconic Indian non-violence leader Mahatma Gandhi erected near Jaffna hospital commemorating his visit to Jaffna in 1927.
In India, the whole week saw statues of such world figures being pulled down and vandalised. In Nagaland where the BJP ousted the Communists after decades, the party started off its rule by pulling down the statue of Vladimir Lenin. This drew angry protests in West Bengal by leftist groups and in Chennai they vandalised a statue of no less an icon as Mahatma Gandhi and broke the spectacles on his face.
Hope the trend doesn't spread here, where almost every street corner now seems to have someone's statue or bust.