Exhibition of Classen's work back in Colombo
View(s):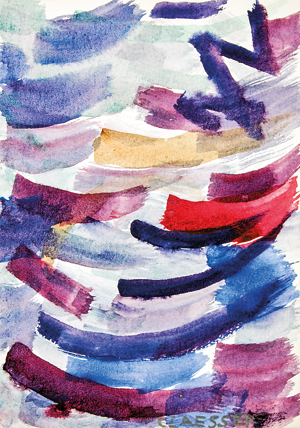 An exhibition of original paintings/ drawings and prints of George Claessen will be held at the Paradise Road Galleries from March 9 -April 12.
It is 18 years since the death of George Claessen, aged 89, in London and 69 years since he left the shores of this island for the last time, in 1949. Yet the fascination of Sri Lankans with this artist, sculptor and poet is undiminished. The interest, enthusiasm and demand for Claessen's work seem to grow with the passing of time. This fourth exhibition of his work in Colombo since 1993 and second retrospective has been greatly anticipated.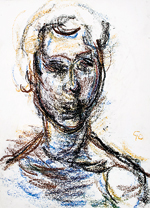 Today there are no survivors of the '43 Group. Keeping the memory of the collective of nine artists who heralded modern art in Sri Lanka is more important than ever, now that Neville Weereratne, who has done so much to record its history, is no more, although no one would dispute that the impact of the Group was such that it has left an indelible mark in the history of art in this island and beyond.
George Claessen, the enigmatic, quiet and unassuming artist produced work that ranged from naturalistic, impressionistic to abstract, and apart from his animal paintings and few figurative works, they are largely western in style and content, considering he started his life as an artist, sketching ancient ruins of Anuradhapura. His passion was for abstract paintings and abstract expressionism in particular. To quote him, "in my life as an artist I accepted the fact that the way that I was developing would inevitably lead me into pure abstract painting". He believed that this was his contribution to art.
I was fortunate and privileged to get to know him during the last five years of his life,working on the monograph on him. It was to be a tribute to him on his 90th birthday. It was the cause of much sadness that he did not live to see the record of his work.
Claessen's work have been shown in many collective and individual exhibitions during his lifetime and after, in Colombo, Melbourne, Paris, Venice, São Paulo, Ibiza and London. It is a rare privilege to see such a large collection of his work in one place. Shanth Fernando and his team, Esmeralda Claessen and Wolf Sulhan are to be congratulated for putting this show together.
-Shamil Wanigaratne  Author of 'George Claessen Artist, sculptor and Poet, 1909-99. Paradise Isle Publications,
London (2000)