PM to revise RPC leases with World Bank
By Sunimalee Dias
View(s):
Prime Minister Ranil Wickremesinghe is expected to underline immediate changes to be initiated on the tea plantations, ideas that would also be included in a World Bank report to be released later this month.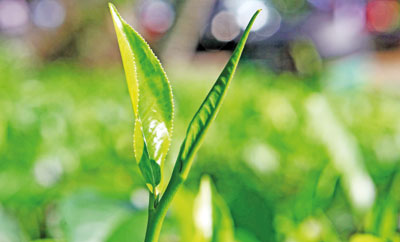 The plantations industry is expected to have a meeting with Mr. Wickremesinghe shortly with the aim of obtaining instructions on the way forward in respect of a second reawakening of the regional plantation companies, officials at the Plantations Ministry told the Business Times on Tuesday.
It was noted that productivity on the plantations is expected to be improved following these changes to work out a new model on the estates.
These ideas would also be incorporated into a World Bank study carried out that would also include the findings of an audit analysis based on the RPCs' financial statements. The report is expected to be publicised later this month.
Some of the areas discussed between the local authorities and the World Bank officials relate to factory development that would contribute to improving productivity; in addition replanting every year about two and a half per cent of the acreage; infilling of vacancies where tea bushes have died; improving soil structure.
In terms of the shortage of workers, the government is looking at the possibility of working out the out-grower model, a system introduced by the RPCs wherein the lands would be allocated to the workers to reap the harvest.
But Plantations Ministry consultant Jeewaka Atapattu told the Business Times that he personally believed this was not an ideal model to work on.
He queried that if the workers did not own the lands or did not manage the lands how would then giving workers plots improve productivity.
"It can work on certain estates and not on others – it requires intensive management and monitoring at estate level," he said.
The World Bank has pointed out during discussions with state officials that they were also concerned about the use of energy efficient methods like solar systems for the factories.
The lease agreement needs to be worked out in a manner that would ensure the government is in the know-how of the conditions of the estates and to ensure that the value of the asset does not decline, it was pointed out.