MTD streamlines maintenance of vehicle registration records
View(s):
Sri Lanka's Motor Traffic Department (MTD) has streamlined the storage of vehicle registration records and transfer of document files as well as details of driving licences and other related documents of vehicles, MTD sources said.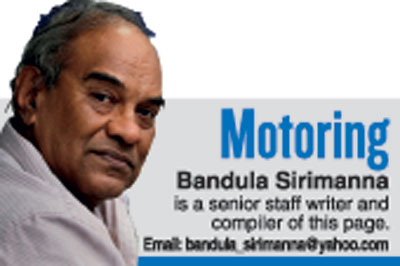 After a long period of maintaining such files in an unsystematic and insecure manner at a small room in the MTD's head office in Narahenpita for around 90 years, a new record room complex has been built expanding the space to safely store the transfer files at the time of transfer of vehicles and the original files related to registered vehicles.
The Business Times highlighted the issue of misplacing of vehicle registration/transfer and other document files of over six million vehicles and their insecurity in dusty record rooms at the MTD head office in an interview with the Commissioner General Motor Traffic published in October 12, 2012.
Following this revelation, a proposal made by the Minister of Transport and Civil Aviation, Nimal Siripala de Silva, to construct a new record room in the Werahera MTD premises, was approved by the Cabinet in 2015.
According to MTD Chief Accounting Officer, S.P Wijeratne, "the construction work of the new record room had been completed and the storing of documents was being carried out in a systematic manner so as to entrust the responsibility of the documents to the relevant officer".
The record room building complex for the MTD was constructed by the State Engineering Corporation at a cost of Rs.78 million.
The MTD also plans to replace its 90 -year-old manual filing system of maintaining vehicle registration records, details of driving licences and other related documents with a fully automated documentary transfer management system.
The manual files will be replaced by digital records and computer printouts will be produced on every occasion where proof of transaction is necessary, a senior official of the MTD told the Business Times.
The fully automated documentary transfer management system will be implemented as a Build, Operate and Transfer (BOT) project with private sector participation He noted that documents normally stored in the department's record room will be scanned electronically, and the original documents will be returned to the owner.