Micro offers all automotive services under one roof in Ratmalana
View(s):
Operations in Micro Cars Ltd's new state-of-the-art 3S Centre (Sales, Service and Spare Parts) took off at a prominent location on Galle Road, Ratmalana providing all services under one roof for Micro customers recently.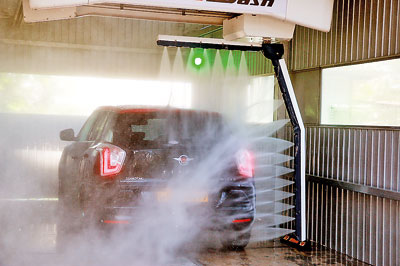 Micro Cars Chairman/CEO Dr Lawrence Perera told the gathering at the opening ceremony that the new centre allows customers to test drive and buy new Micro Cars, trade- in old vehicles, get them serviced as well as purchase spare parts.
With an islandwide branch network and an increasing service and spare parts dealer network, Micro has taken yet another step to increase their presence and provide sales and support services to customers in the Colombo South region.
The new centre will provide Sales support to all Micro brands, Ssangyong (Rexton, Tivoli ), Geely (Panda, Panda Cross,) BAIC (X25, D20), and also Luxury Bus Range (Yutong and Higer).
Also it will have a "Robotic Wash", a -state-of-the-art fully automated touch-less car wash system, a first of its kind in Sri Lanka, Dr Perera disclosed.
It has the ability to complete a fully body and undercarriage high pressure washes including detergent spray just within five minutes of record time per vehicle, he added.
The smart system uses a "L" shaped robotic arm which has built in series of high pressure nozzles which is used to spray water and detergent at the selected sequence using a well calibrated pressure according to the washing need.
The arm is able to travel 360 degrees around the vehicle, delivering a quick thorough and efficient wash.
The built-in under chassis wash is activated with the help of two sensors and perfectly placed nozzles will deliver high pressure pre-wash effectively removing dirt and stains from chassis, body sides and wheels.
Robotic Wash unit is now open to motorist and not restricted to only Micro customers. The new Micro showroom is located at No 421, Galle Road, Ratmalana.