Diplomatic muddle
View(s):

My dear Brigadier,
I thought I must write to you this week, although most people hadn't heard of you just a week ago. Now however, you have become instantly famous. Everyone is talking about you and what you did in London on independence day – much more than what you did at the height of the Eelam war!

All this fuss is because you were at our high commission in London when some protestors staged a demonstration in support of Eelam and were saying their hero was Prabhakaran. They say that you pointed to our national flag on your uniform and then made a gesture as if to slit the throat, thrice.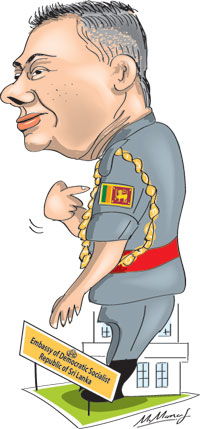 Video footage of those few seconds went viral on social media, propagated by those supporting the Eelam cause. Some demanded that you be expelled from the country for what you did. Then, it was announced that you had been suspended from your work at the London High Commission in London.
That was when you became an instant hero over here. Judging by the reaction to your suspension, one would have thought that you had done more for the war effort than what Denzil Kobbekaduwa did. Overnight, you became the 'rata jaathiya beragaththa veeraya' or the hero who saved the nation.
Being a country so starved of heroes where we can no longer look up to our leaders – or even our cricketers – for inspiration, you suddenly became our national hero. Given half a chance, those who were calling you a hero would have issued a postage stamp and erected a statue in your honour too!
Almost all of those who called you a hero didn't fail to ridicule the government for suspending you and remind us that this wouldn't have happened if Mahinda maama was in charge. A few days later, in true 'yahapaalanaya' style, it was announced that on Maithri's orders, that suspension was lifted.
At first, they said your suspension had been lifted but there would an inquiry into what you did. Now, the army commander himself tells us that there would be no inquiry at all. Of course, while he was on the election campaign, Maithri didn't fail to remind us many times that it was he who 'saved' you.
What's more, now there are ministers rushing to your defence. Some are even saying that what you did was justified because you were within the premises of our high commission. I am not sure whether they are suggesting that if you did that outside the high commission, it would be wrong!
Pardon me, Brigadier but I honestly think that what you did was probably not in the best interests of our country. Now, don't get me wrong. I have the highest respect for you and those like you who risked their lives and limbs for our country, so we could be free of terrorism today.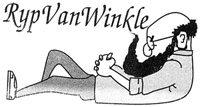 I know that you were much respected and loved wherever you served, especially in the North and East. However, you were in London not only as a soldier but also as a diplomat. So, when you make gestures as if to slit the throat of Eelamists, it gives the impression that this is what our military does.
When Eelamists are smarting from defeat and are still trying to discredit our armed forces claiming they engaged in torture and human rights abuses, it doesn't help when you make that gesture. I can understand why you did it because you are still a soldier at heart, but that doesn't make it right.
We must ask why Britain allowed that protest when the Tigers are banned there and why people with links to terrorists are allowed to live there. Instead, now their sympathisers are asking Britain to expel you from London. Of course, Britain has only had its interests at heart, right from colonial times.
You must realise that your actions have now blown this out of proportion – and the Eelamists got more publicity out of this than they could have ever imagined. Being the smart man that you are, you will also know that this is no longer about you or what you did, it is about politicians trying to get votes.
We wish you well, Brigadier. When you encounter a similar situation again, we hope you will act with your head and not your heart. That will keep the mobs silent, both in London and over here. As for those who think they can fire you and then hire you at will – they deserve the 'cut throat' sign too.
Yours truly,
Punchi Putha
PS: If memory serves me right, there is another instance many centuries ago where slitting the throat led to a major incident. That was when, as legend would have it, King Sirisangabo slit his own throat. After that incident, a prince named Gotabaya became king. Now, is that a co-incidence or what?