The Australian Open a Celebration of Tennis
30th in Melbourne and 200th Open era Grand-Slam
View(s):
This year's Australian Open (AO) Championships was the 30th in Melbourne and the 200th Grand Slam of the Open era. This milestone event has left an unforgettable impression, with memorable matches. From the quarterfinals onwards, players were so well matched in skills and tactics, even in the Doubles. It being so, every match turned out to be a thriller. The 2018 AO has given all the ingredients necessary to kindle Tennis interest for the rest of the year. Fittingly, with all its ups and downs, the untold challenges, criticism and praise, the final equation worked out to be a 'Celebration of Tennis'.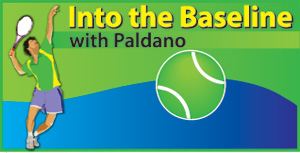 Sparks of Tennis
World No.1 Romanian Simona Halep's appearance in the finals of the AO is mainly due to her possession of court coverage speed exceeding 14% more than the rest. Tactically translated, this makes her the fastest women player to cover court and 'engage' opponents effectively, for 3 long Sets. She faced and lost to Dane Caroline Wozniacki in the finals of the AO, who also has somewhat similar straits, but with the ability to hit more winners and make less unforced errors.
In comparison, Halep's match durations to reach the finals had an equivalent of playing two-and-half of more matches than Wozniacki, in effort and time. It affected Halep's recovery between rallies, and fatigue made her go into unforced errors in critical periods of the final Set. Halep was limping from a first round ankle injury. Seeing her in the finals means, within her, she has more than Tennis to survive.
What we saw in Caroline Woznizcki winning the AO title, is best described as the 'flight of the Phoenix'. Six years ago, she was World No.1 without a single Grand Slam title. Then her career tumbled with so many issues, personal, physical, emotional and distractions. Not appearing in the top 100 of the rankings, she was more or less written off by all except Caroline Wozniaki. That made the difference. Now she is World No.1 again, with a Grand Slam Title. One cannot ignore the strength of this Dane for her personality. It is another strait that wins in Tennis.
Maestro's Story
This is a lesson from the Maestro. Tactics to win goes well beyond what we witness on court during a match. The most complete player in Strokes, Winners, engaging ability, phasing events and pacing matches for a good while, has been the forte of maestro Roger Federer. This time, in Melbourne, he showed that he could still do this in the latter half of his 'second competitive decade'.
Marin Cilic was the US Open winner a few years ago. AO finals was his second Grand Slam appearance. As a postscript, it could be said that he lost the match in the 1st Set. He simply could not compile his game in the opening Set. When he did, he won the 2nd and 4th Set. His unforced error rate exceeded the formula to beat Federer. Cilic is very tall and game-wise covers the baseline extremely well, but his height makes him slow to play a strong net-game. Federer capitalised on this many times.
Federer is a player who walked his way up to stardom, until very recently, without a coach. Now he has a team to guide him. Croatian Ivan Ljubicic is Federer's coach. He was No.3 before and played till 40. He could have the secret art of 'phasing to survive', up his sleeves.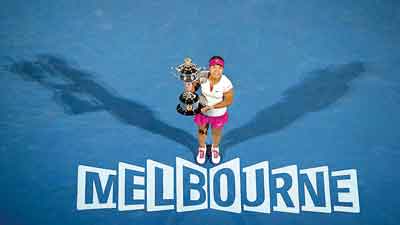 Age of Maturity
For those who think Tennis is for 12 to 18 and is the beginning and end of it all, the finals of this Grand Slam showed the answer. Tennis is a late maturity sport, which has been proved to be so, time and again. The epic film 'Slum dog Millionaire' could be a reality in fortune of time. In Tennis, it never was and never will be. In the last one or two decades, so many young talents, flamboyant and appealing, popped up from nowhere and disappeared into nowhere even faster. To be a Tennis player, one must survive the long road to be a part of the 'celebration of Tennis'.
Best Women's match
Thirty-year-old Angelique Kerber will go down as the best player who did not make it to the finals. She had more than one Match point against Halep, in the semifinals. When Kerber failed to use it, Halep stepped up her momentum to book a berth in the finals. Critics hailed this match to be the best Women's match at the 2018 AO. It had 3 sizzling Sets.
It is said age that, matters only if you are Wine or Cheese. It looks like it matters in Tennis too. Of all the challenges Tennis and sport in general affords, to last is the most difficult one. The few who survive this are the real winners of Tennis. In fame and in fortune. The Women's and Men's finalists in Melbourne were in their late 20s and 30s. The semifinals saw 3 in the early 20s. It is a long road to be reckoned as a player of repute and be part of the Celebration of Tennis.
-George Paldano, Former int. player; Accredited Coach of German Federation; National coach Sri Lanka & Brunei, Davis-Cup, Federation Cup captain/coach– contact 94 77 544 8880 geodano2015@gmail.com –