Huniyam Ceremony
View(s):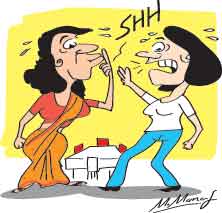 The House where International Sports is the Key Word had a ceremony recently where pots and coconut flowers played a major role. Observers say that it was a ceremony of sorts (Huniyam) to make believe that no alien forces will be able to break into the elections that are around the corner. Anyway the ceremony was performed so let us see whether it will succeed or not. It looks as if the people in it are keen to remain in it!
The team suffered
An under 19 team which took part in a competition had to return after securing the ninth slot. After the team returned; the press was keen to find out the reason for the poor performance. The Manager of the team was hedging the press. The outcome of it was that the team suffered!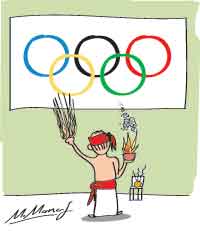 Henry Pedris Ground belongs to Town Council
The scene shifts to the Havelock Park where a segment has been separated for the Henry Pedris Grounds. It was supposed to be given over to an adjoining school as its sports grounds. But no such thing has happened ant it remains the property of the Town Council, still. But the question is who handed that ground to a school and on whose authority?
Match fixing?
At one time hockey was ear marked as the sport to bring credit to the island. But at a recent top level tournament one team knocked a stunning 29-nil win over the opponents. Could this be a question of match fixing? An inquiry is now on!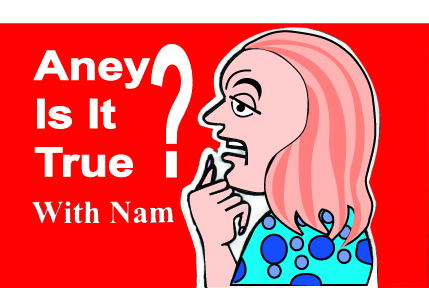 Wasting time
A team left to Tehran to take part in an international tournament but had to return the same day as they could reach only the Bandaranaike International Airport where they were told that their tickets were not confirmed. They went back after confirming the tickets. The whole effort was a waste of time and they lost a day's play
'Hush' is the word
Netball is the 'Talk of the Day' with the local team is scheduled to take part in an Asian Tournament in Singapore at the tail end of the year. At a recent council meeting, the President of the body hushed the Vice President at a council meeting for speaking out of turn. Does this mean that all is not well in the sport's governing body?