Ridding the system of myopia
View(s):

My Dear Ravi,
I thought I must write to you when I heard that you are being asked to 'stand down' from being the assistant leader of the Greens. Just when you thought a New Year was going to bring you some new prospects apart from being merely a 'Colombo district MP', matters have got worse, haven't they?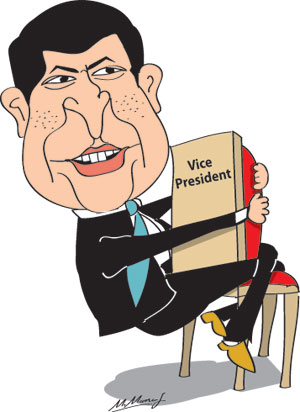 I know you must be disappointed with these latest developments but honestly, Ravi, sometimes I wonder whether you should bother about this at all. What does 'assistant leader' mean when there is a separate deputy leader who is the son of a previous leader with whom you don't see eye to eye?
Why, it was during wily old JR's time that the present deputy leader's father and EL of Kandy went about calling themselves deputy leaders of the Greens. JR held a vote and the present deputy leader's father won the vote but JR told him that he was only 'deputy to the leader' and not 'deputy leader'!
Of course, you don't see it that way. You must be recalling the times when the Green Man and the deputy leader were at loggerheads with the deputy leader wanting the Green Man's job. Those were difficult times for the Green Man and the Greens because they kept losing election after election.
That was six years ago. There was even an election among the Greens. At that election, you stood by the Green Man as Karu ran against him. The Green Man won comfortably against Karu but you lost out to the chap who became the deputy leader by eight votes. Ah, what a difference that has made!
I am not saying the Green Man has not stood by you in your hour of need. If anything he has stood by you for too long while the evidence kept mounting against you and the party's popularity kept dwindling. Even now, he has not sacked you; a committee has only recommended that you step down.
You are also not inclined to leave, are you, Ravi? We remember the time when the story about Central Bank bonds first came to light. If you left then, the Greens would have been much better off and Maithri wouldn't be able to go around claiming it was he who saved the country from being robbed.
You didn't step down then. Nor did the Green man sack you from the Cabinet. Instead, we were treated to the spectacle of Mangala and you swapping the subjects of Finance and Foreign Affairs, as if the Cabinet was a group of kindergarten children playing musical chairs. That didn't help, did it?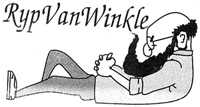 Then, the inquiry picked up momentum. Giving evidence before it, you had us believe that someone was paying more than a million rupees for the apartment you rented, yet you didn't bother to find out who it was because your wife was dealing with it. Oh, you are so lucky to have such generous friends!
You did then resign and yes, you did so while still not being found guilty. Yet, it appeared as if you were making a virtue out of a necessity. Even then, some people said it was too little too late because you kept popping up wherever the Green Man went, implying that you were still his right hand man.
The cat was really let out of the bag by Maithri when he revealed the Bond Commission's findings. We never thought you would emerge from this looking virtuous but we were still surprised because they recommended that you be charged for bribery and corruption and for giving false evidence.
We all know that Maithri is desperate for votes at the 'punchi chandey' next week and he is using the Commission report to sling mud at the Greens. You can call him ungrateful, but you have given him the ammunition to do so, with your close associates being caught allegedly with their hands in the till.
Despite everything that has happened, you were telling us just the other day that all this is only until next week's election. Are you seriously thinking that the recommendations of this Commission will disappear overnight after the election and that you will be living happily ever after, Ravi?
I don't think you will achieve anything more than having your signature on the currency notes of the country – the same notes that your friend is alleged to have stashed by the billions at our expense! So, Ravi, I think your greatest moment has come and gone. I don't think history will be kind to you either.
Yours truly,
Punchi Putha
PS: Though the Greens have asked you to step down as Assistant Leader, you haven't still done so. It is said that it is better to go when people ask you why you are going instead of waiting until they ask you why you aren't going. Unfortunately, what most people are saying to you now is 'for God's sake, go'!