Galle Literary Festival 2018
Here for the FGLF 2018, Booker Prize winner Richard Flanagan and Indian author and critic Pankaj Mishra discuss their work with Smriti Daniel
View(s):
"Each book is a new beginning and no less easy"
It seems inevitable now that Richard Flanagan would come to know Siegfried Heidl better than John Friedrich. Heidl is a work of fiction, but he is Flanagan's creation; Friedrich on the other hand, when all is said and done, was a man Flanagan spent just three weeks with, some 30 years ago.
Yet, Friedrich has haunted Flanagan. One of the most notorious conmen and corporate criminals in Australian history, Friedrich embezzled hundreds of millions of dollars while serving as the managing director of the National Safety Council of Australia, a rescue and training outfit that employed more than 400 people.He was arrested in 1989.
Subsequent investigations revealed Friedrich was not an Australian citizen, did not possess any valid birth certificate, and did not appear on any electoral roll.
Flanagan met Friedrich in 1991. A struggling author who was yet to complete his first novel, Flanagan was working as a labourer and near-broke; he and his wife were expecting twins.  The offer to ghost-write Friedrich's story for $10,000 in six weeks was one he could not refuse.
Then, half-way through the project, just three weeks away from trial, Friedrich committed suicide. Flanagan would later say he was left to "ghostwrite a ghost."
The result was 'Codename Iago,' which was published as Friedrich's autobiography. (The title is a reference to the time Friedrich said he spent as a CIA operative.) Flanagan was far from proud of the book, but the money would help him complete his own novel. The New York Times described 'Death of a River Guide'-published in 1994-as "haunting and ambitious."
Today, Flanagan remembers the transition between 'Codename Iago' and 'Death of a River Guide' as one of "excitement and euphoria puncturing long periods of frustration and despair."
In an email interview with the Sunday Times, Flanagan said: "I glimpsed what transcendent freedom writing is, but only for a moment or two, and then it would recede and vanish, and I would spend weeks trying to find it again, hoping that then I might finally ride that wave to its end."
Some three decades later, the Tasmanian writer is the author of seven novels and one of only four Australians to win the Man Booker Prize; critically acclaimed, he has been much awarded and is routinely hailed as one of the finest writers of his generation.
Yet, nothing about his career was inevitable. Before he received the prestigious prize, he had seriously considered returning to work as a manual labourer, just so he could afford to complete 'First Person.'
As he stood at the podium, accepting the 2013 Man Booker Prize for 'The Narrow Road to the North,' Flanagan reflected on how he did not come from a literary tradition. His roots are instead in "a tiny mining town in the rainforest in an island at the end of the world." His grandparents were illiterate. Still, Flanagan has an almost missionary conviction that novels are more relevant than ever.
They are what distinguishes humans as a species and are one of the supreme expressions of a story, he told his audience that night. "Novels are not content. Nor are they are a mirror to life or an explanation of life or a guide to life," he concluded. "Novels are life, or they are nothing."
If nothing else, this is true of 'First Person' which feels like a novel for our times. Flanagan based it on his own experiences with Friedrich, but would-be novelist and ghostwriter Kif is an almost irredeemably mediocre artist, and Sigfried Heidl is mesmerizing and unsettling; his grip on our imaginations is inexplicable yet undeniable.
Flanagan says he spent three years with Heidl as he tried to create a character who devoted himself to allowing others to invent. In 'First Person' a kind of claustrophobic terror grips the ghostwriter as he is almost deliberately unravelled; Heidl's lies echo in the darkness inside Kif himself. "Maybe he is not so much evil himself, as a reminder of the evil within each of us," Flanagan told The Sunday Times.
Reflecting on this in a piece in the Financial Times, Flanagan wrote: 'In this strange time, lies are presented to us as reality, truth is denied by other lies, and the more implausible the lie the more likely people are to believe it. And behind this shroud of delirium is the growing horror we have neither the imagination nor moral clarity to fully grasp: growing injustice, permanent war, exoduses of the dispossessed, ecological catastrophe.'
Few journalists can resist making the connection to Trump, but Flanagan says now that he began writing 'First Person' some years before Trump's rise to power. "Trump's only effect on me was to remind me how God gets all the good stories, while a novelist has to make do with the merely plausible. No novelist could have survived the public ridicule if they had invented the story of Trump."
Questions of how autobiographical the new book is also do come up. Both the real and fictional ghostwriters face similar circumstances at the outset, including the imminent pressure of becoming fathers. Then there are the near death experiences: lost at sea, Kif almost drowns, an experience that leaves him with a destructive and profound fear of his own mortality.
Flanagan too nearly drowned – he was trapped in an air pocket for several hours in a rapid – but has said it has left him instead with an overwhelming sense of the wonder. The actual experience is one he tries to forget he admits, adding wryly, "But it does, as Dr Johnson observed, serve to concentrate the mind."
Readers will be curious too about writing itself. Kif's struggle to find himself as a novelist alienates him from everything and everyone he loves; at some points his despair seems unshakeable.
It is something Flanagan understands: "Perhaps a writer is simply one who doubts his own ability to write more than others." A writer might spend years working and reworking their sentences and paragraphs, until one word joins successfully enough with another, and a story is born. "To be honest, writing is a mystery irreducible to a word. But then most worthwhile things are."
In the end, Flanagan embraces his own uncertainty as a sign of progress, saying, "…you are always losing as well as gaining, rather like filling a bucket full of holes with water. You come to realise that you know less than when you began, but you are more accepting of your own ignorance. I knew a great deal about writing before I wrote. Now I know nothing. Each book is a new beginning, and no less easy and all the more exciting for that."
---
From an Age of Anger to  An End to Suffering
The comment thread under a YouTube video featuring Pankaj Mishra tends to get crowded quickly. The Indian novelist, essayist, literary critic, lecturer, and reporter tends to have that effect on people – perhaps never more so than with his latest book, Age of Anger.
Come 2018, Mishra has participated in more than his fair share of debates but remains soft-spoken; he is willing to let the silence stretch and his sentences, when they come, are carefully considered.
A dedicated intellectual, he speaks with as much knowledge of Baudelaire, Kierkegaard, Nietzsche and Dostoevsky as he does of Jamal al-Din al-Afghani, Liang Qichao, Rabindranath Tagore and the teachings of the Buddha. All this diversity of scholarship informs a very particular view of the world.
The author has said Age of Anger was written as a response to the election of Narendra Modi in May 2014, but that it was finished in the week when Britain voted for Brexit. Those YouTube comment threads make it clear his views have not always made him popular, but Mishra shrugs these off.
"I became accustomed to strong sometimes abusive criticism a long time ago when I started to write about unpopular subjects like Kashmir," he tells the Sunday Times, remembering vicious attacks from all sides of the political spectrum. "That was an experience that made me immune to what has now become very common place, a kind of free floating viciousness…"
In fact, Mishra is curious about some of this inchoate rage; the racism and misogyny he sees online. They all feed into a book that is billed as a history of the present.
Mishra's attempt is to explain the origins of 'the great wave of paranoid hatreds' that have become so much a part of our modern world. Consider just 2017, the year in which Anger of Anger was published:'Beef lynchings' in India; the truck bomb that claimed 300 lives in Somalia's worst attack; 'Blood and soil!' being chanted on the streets of Charlottesville; men, in Barcelona, Berlin, Paris, London and Melbourne, getting into trucks and mowing down families on the street. If these and other news stories disquieted you, then this book will resonate.
Mishra is interested in the ranks of the 'disaffected and the spiritually disorientated'; men and women who have been failed by modern political systems and left behind by an increasingly globalised capitalist economy. He sees the rise of 'ressentiment,' caused by 'an intense mix of envy, humiliation and powerlessness.'
In many ways this is familiar terrain for Mishra; he is the author of nine books, each of which sought to peer under the skin of the modern world. You can follow the thread all the way back to his first book 'Butter Chicken in Ludhiana' (1995) which wrestled with the 'arrival of capitalist modernity in India, the unleashing of new political and entrepreneurial energies and cultural ambitions.'
"This problem – of how to accommodate the wishes and aspirations of people entering the modern world, being uprooted from their traditional vocations in rural areas – this problem has haunted the whole project of modernization right from the very beginning, from the early 19th century onwards, where industrialisation and urbanisation processes kicked off," he says, now.
Mishra argues that in the early stages some countries were fortunate enough to accumulate a whole lot of wealth through a variety of means: through the scientific revolution but also slavery and imperialism. "Everyone else was being tasked with catching up with this fortunate minority in Europe and the U.S and what we have seen as the result is the periodic crisis, periodic eruptions of rage and disaffection caused by the failures to catch up with these societies…"
He includes in this litany the imperialism of Germany and Japan,as well as the attempts of post-colonial Asia and Africa to grow as sovereign states which adopted the financial, legal and political models of the west.
Today Mishra sees large numbers of people, whether in India or Pakistan or Egypt, still very far away from achieving the consumption habits of a tiny minority of Europeans and Americans, of achieving the kind of material growth that has been promised to them. "So we are looking at global disaffection that manifests itself in different ways, sometimes through terrorism, sometimes through authoritarian movements, through the figure of the strong man who promises to cut through the slow processes of democracy and bring people instant gratification," he says."We have seen this over and over again in history in the last 200 years."
That Mishra himself could easily have been among these disaffected youth gives him a unique perspective. He does not come from privilege: he grew up in the small towns of Uttar Pradesh, Madhya Pradesh and Maharashtra. The son of a railway worker whose high-caste Brahmin family had been impoverished in the land reforms that followed India's independence, Mishra was largely self-educated; English was not his first language.
When he was twenty-three, he went to live in the Himalayan mountains to spend some five years dedicated to reading voraciously and writing regularly – he chose Mashobra not just for the solitude of the mountains but the sheer affordability of life there. Mishra's salary from publishing pieces in a few Indian newspapers and magazines was just enough to cover the Rs.2,000 INR it took to live comfortably in Mashobra.
Eventually, his reportage and columns found space in publications like the New York Review of Books, the New York Times, the Guardian, and the New Statesman. He has also become famous as the editor who 'discovered' Arundhati Roy's 'The God of Small Things' – earning a reputation as an influential figure in India's literary community. He published his first work of non-fiction in 1995, and followed it with his first (and so far only) work of fiction, The Romantics, in 2000.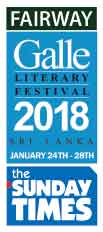 However, of his books, among his most personal is An End To Suffering: The Buddha in the World. Reflecting the best traditions of Buddhism, he manages to be both objective, and deeply engaged, erudite yet direct. And it is the book in which he perhaps comes the closest to articulating a kind of solution to this age of anger; a response to how the individual might find happiness amid the chaos.
"Economic growth or material improvements are a very poor measure for human contentment, for assessing human lives which need a lot more than gadgets, amenities or greater income in order to be happy," he says reflecting on what Buddhism taught him. "I think as individuals we have lost sight of some of the values that really make us human – the values of compassion, of solidarity; it's the feelings of charity and modesty and humility about one's place in the wider world. The limitations that exist for all of us, imposed not just by death, but by the very nature of the individual self, which is not constant over time, and whose desires are changing. This is something that Buddhism really did help me understand."
An End to Suffering is still one of the few instances where Mishra attempts to provide an answer; in most cases he contents himself with asking questions. In fact, with Age of Anger now a year into print, he is already moving on to his next book. "I am looking for new subjects and am hoping to sharpen my understanding," he says.