Women on top at Screen Actors Guild (SAG) awards
View(s):

Dark comedy "Three Billboards Outside Ebbing, Missouri" won three prizes at the Screen Actors Guild (SAG) awards on Sunday in a ceremony marked by women and their stories amid the sexual misconduct scandal that has swept Hollywood.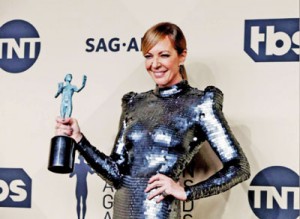 The Fox Searchlight film about a furious woman seeking justice for the murder of her daughter was named best ensemble, the top SAG honor.
Frances McDormand won best actress and Sam Rockwell took home the best supporting actor statuette for their roles in the film.
Britain's Gary Oldman won best actor for playing wartime leader Winston Churchill in Focus Features' "Darkest Hour."
Allison Janney won for her supporting actress role as a demanding mother in independent ice-skating movie "I, Tonya."
The SAG awards are indicators of likely Oscar success in March because actors form the largest group of voters in the Academy of Motion Picture Arts and Sciences.
Oscar nominations will be announced on Tuesday.The SAG ceremony took place after two days of marches by hundreds of thousands of women throughout the United States.
Host Kristen Bell said women were having a "watershed moment."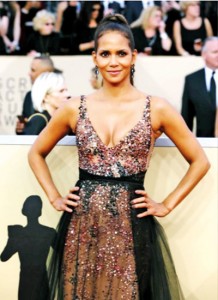 "Let's make sure we lead the charge with empathy and diligence because fear and anger never win the race," said Bell, star of television's "The Good Place." Accusations of sexual misconduct have forced dozens of powerful men in Hollywood to step down, be fired or dropped from creative projects. Women, many of them leading actresses, have responded by breaking their silence through the #MeToo social media movement and the Time's Up campaign for legal support of victims. On the red carpet, women swapped the black gowns that marked support for victims of sexual harassment at the Golden Globes two weeks ago for brighter blues, green and metallic hues. Women were the dominant theme inside the Shrine Auditorium. Nicole Kidman, 50, won for playing a battered wife in HBO's female-centric TV series "Big Little Lies."
(REUTERS)