Madonna working on new music
View(s):

Madonna is working on new music. The 59 year old "queen of pop" took to social media to say "feels good to be working on music again". The news suggests Madonna could making her 14 album. Her last album 'Rebel Heart' came out in 2015. She has sold over 300 million albums the world over.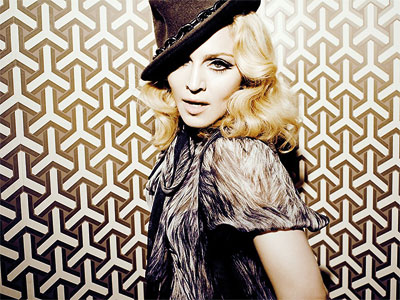 Eminem has claimed his eight UK No: 1 single as 'River' featuring Ed Sheeran moved up a notch. Eminem takes the lead role on vocals. 'River' is classified as a folk/ hip hop song, co- written by Emile Haynie, Ed Sheeran and Eminem himself under his actual name Marshall Mathers. Emile Haynie is also the producer of the song. 'River' began its chart journey four weeks ago when it debuted at No: 2. As Ed Sheeran was having a comfortable time at No: 1 with 'Perfect', the song then lost a little ground to slip to No: 3. A week later it regained its 2 ranking and after a further two weeks has given the 45 year US rap artist his eight UK No:1. His previous chart toppers have been 'The Real Slim Lady (2000), 'Stan' (2000), 'Without Me' (2002), 'Lose Yourself' (2002), 'Just Loose It' (2004), 'Like A Toy Soldier' (2005) and 'The Monster' featuring Rihanna (2013). This does not include Akon's 'Smack That' on which Eminem was the featured artist in 2006. Eminem has come a long way since the radical days of his lyrics. His recent releases have been pleasant tracks.
As for Ed Sheeran he has replaced himself at the top of the UK chart. He gave up the No: 1 spot with 'Perfect' to be replaced as the featured artist on Eminem's 'River' thus playing a secondary role but still a winning spot on the chart. Meanwhile Sheeran took to social media on 20th January to announce his engagement to long- time girlfriend Cherry Seaborn.
Camilla Cabello's new song 'Never Be The Same' has advanced on the UK singles chart as it climbed from 29 to 7, to figure out on the top 10. It's a huge challenge to follow up on her global smash hit 'Havana'. The new song is slow pop ballad and a grower which debuted on the chart six weeks ago at 46. It slumped to 61 and then nosedived to 71 before propelling up to 37 and 29. The song is the second release from Cabello's forthcoming debut album.
Jason Derulo is on the UK singles top 10 with 'Tip Toe' featuring rapper French Montana. The song is the third release from his album '777' and follow up to 'Swalla' which featured Nicki Minaj and TY Dolla Sign. 'Tip Toe' is the 11th UK top 10 hit for Derulo where he is the lead artist.
The shock death of Delores O'Riordan the lead singer of the Cranberries has seen a surge of the Irish group's music catalogue. Sales and streams rose by 986% for albums and 1134% for singles. The 46 year singer was found dead in the toilet of her room at the Hilton, Park Lane, London. Meanwhile Delores funeral took place in Ballybricken in Ireland on 23rd January.
TW LW
1 2 River – Eminem ft: Ed Sheeran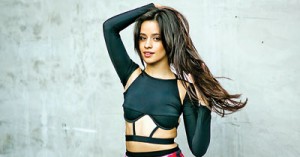 2 4 Barking – Ramz
3 1 Perfect – Ed Sheeran
4 5 I Miss You – Clean Bandit ft: Julia Michaels
5 7 Finesse – Bruno Mars & Candi B
6 3 Anywhere – Rita Ora
7 29 Never Be The Same – Camila Cabello
8 12 Tip Toe – Jason Derulo ft:French Montana
9 6 Let You Down – NF
10 10 I Know You – Craig David ft: Bastille