Transparency Int'l to assist aggrieved residents in battle against illegal constructions
View(s):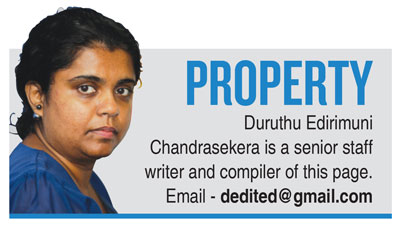 Transparency International Sri Lanka is assisting residents of three localities to obtain information pertaining to certain condominium constructions in their areas from the Urban Development Authority (UDA) while contemplating a public awareness campaign on illegal constructions, official say.
"We are helping some residents to obtain information through the Right to Information (RTI) Act. We will be assisting them through RTI and facilitating their requests," Asoka Obeyesekere, Executive Director Transparency International Sri Lanka told the Business Times.
He said that at a recent meeting with the Mt. Lavinia Resident's Association (MLRA), Dehiwela Residents' Association (DRA) and representatives in areas from Colombo 3 and 6, discussions and ideas were exchanged on raising public awareness especially on a 'buyer beware' campaign.
Some residents at the meeting held mid this month said that despite letters written to the Information Officer of the UDA being acknowledged within the stipulated 14 days, there wasn't any further response to the requests.
Complaints by residents were mainly on the pile driving for construction and excavations so close to their properties that will cause structural damage to their houses. "This is a major concern to all of us," one resident said at the meeting.
The residents were concerned about pertinent issues such as under what UDA Regulations and under what category in Form C of the regulation (number of floors) an application is made to build an apartment complex, the open space extent that has to be kept on each side of the high-rise structures etc. Permitting high rise constructions without the minimum specified land area and road width and letting condominium developers to routinely exceed the specified number of flors is the worst violation, the resident told the Business Times on the sidelines of the meeting.
The MLRA and the DRA have filed three court cases each against the UDA and certain builders and these were also discussed at this meeting. The residents fear that some of these authorities may be under the influence of cash-rich builders. "We're now collecting evidence on this," the resident said.