From presidents to paupers, Ramzi Rahaman keeps turning heads
View(s):
AT THE GALADARI BEAUTICIANS, Colombo: The beast in me is growling. Ramzi Rahaman is late for the interview. He has a good excuse when he rushes in 15 minutes later: "My neighbour walked in just as I was about to leave wanting her saree draped. I just can't say no to people. This is my biggest problem."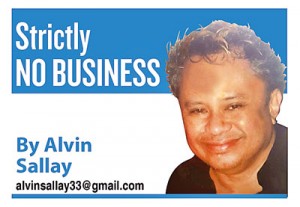 It is also his greatest asset. His personal touch. From president to pauper, Ramzi assures his diverse clientele that he will be hands on when he takes on a contract, whether it is just to style your hair or to make you feel as if you are the only girl in the world on your wedding night.
Let's get this clear right away, Ramzi also grooms men, making sure they will turn heads when they walk into a room. But women have been his forte ever since he began a colourful career as a hair stylist and bridal designer, 44 years ago.
I want to know what the lowdown is on the person who broke boundaries at a time when the only men with a scissor and comb was your friendly barber leaving the esoteric art of hair-dressing mostly to the fairer sex. I want to know if it is true that people open out their hearts when they are under the blow-dry spell. I want to know all the gossip on his most-famous client, ex-president Chandrika Kumaratunga.
"Yes, I know a lot of secrets, who is sleeping with whom," he laughs. "But as a professional, we learn to listen only, and not to pass it on." Strike out for the interviewer so we get down to basics.
When he was four years old growing up in a small and crowded home in Dematagoda, Ramzi, 64, realised he had a special talent in that he could make art come to life. "I never bothered to study and I never got through my exams. I was only good in English and art win ningprizes at school," recounts Ramzi.
While other boys were out playing cricket Ramzi had his head in the clouds and full of dreams at Carey College. "There were seven of us, six boys and my sister, but I was the artist in the family, probably inheriting my mother's genes," relates Ramzi. "My mum, who was a niece of T.B. Jayah (educationist, legislator and founder member of the United National Party), loved to dress well and her good friends were our neighbours, a Burgher family. They all used to love going to the hair salon and getting their hair done for big occasions. I loved watching them with their fancy hairstyles."
Artist
To nurture his artistic talent, Ramzi was enrolled with Ivor Baptiste, a famous landscapist. He began with pastels and charcoal before moving on to oils quickly. He rubbed shoulders with the rich children of Cinnamon Gardens. No one knew or cared about him, but his paintings and drawings were soon being exhibited alongside the landscape visions of Baptiste.
But life was not just a plain canvas for a crossroad was approaching fast with school days almost over. "I didn't know what to do and thought the only thing I could become was an art teacher. But even for this you needed a paper qualification and to get into art school I needed a pass in arithmetic".
That was out of the question. Math wasn't his strong point. There was also some confusion at home for here was a teenaged boy playing around with hair, trying out hairstyles on old aunties and their friends.
"I was 15. I used to watch my grandmother as she styled my mother's hair and I tried to mimic it. One day, an aunty suggested that I join a school for hair styling."
In the early 70s, Janet Dias was the in-thing when it came to hair styling and beauty. So Ramzi approached her but was turned down as she only took girls.
Disappointed, he tried Logi Mariathasan, a former student of Janet's, who had begun her own classes.
"She too turned me down. I was crushed and was leaving her place when Logi's husband, who has seen me at the interview, told her to give me a chance."
That was the turning point. A few months later, at graduation, Ramzi beat most of his class – all girls – finishing second at a huge show staged at Ramakrishna Hall. The judge was Janet Dias.
A guest at the graduation ceremony offered Ramzi a job, working at a hair salon he owned down Canal Road. It was a ramshackle affair, but Ramzi was living his dream creating crowning glories for the clients who walked up to the second-floor salon.
There was no holding him back now. A relative in the Air Force advised Ramzi to move out on his own and start his own business. He was lucky, one of his aunties who lived down Barnes Place offered him a room. He grabbed it and in 1974, Ramzi had his own place and he was trying out novel ideas – like stale beer as a setting lotion or using a pencil, sugar and water to create ringlets ("I don't know if the ants came").
Mignonne of the Jetliners
His clientele was now more A-list, among them Mignonne of Jetliners fame and Shiranthi Rajapaksa. The sweetheart of Sinhala cinema Malini Fonseka also fell under his spell. One day Sunethra Bandaranaike walked in. She had short hair and Ramzi worked his magic on it. She loved it and soon the Colombo 7 ladies were trooping in with word spreading around.
"It wasn't just a hair-cut. I stylised it and blow-dried it. Techniques had changed with the blow-dry and Sunethra loved it," Ramzi remembers. His success came at a cost. The people downstairs were disturbed by the constant calls coming on their telephone line for Ramzi. They asked him to leave.
Luckily, he didn't have far to go, just across the road to 93 Barnes Place.
It just got better. Chandrika Bandaranaike walked into his life. She loved his styles and she was soon a regular. When weddings bells were ringing, Ramzi was the most excited, for he would be able to meet his silver screen idol Vijaya Kumaratunga.
But first it was Mrs. B. Sirimavo, the then Prime Minister, handed over the 'nalla patiya' a Sinhalese wedding adornment, to Ramzi. "I was rubbing shoulders with the elite of Sri Lanka but my heart started palpitating when Vijaya walked in," laughed Ramzi.
All the success didn't go to his well-groomed head. Ramzi knew he had to get that all-important paper qualification. He chucked everything up, sold his stuff and decamped for London where for a year he worked part-time, serving ice-cream scoops, while getting a diploma at the famous Morris School.
"By the time I finished I knew all 32 flavours of ice cream by heart. I never could understand how the English could eat ice cream when it was freezing outside. But the management didn't want me to leave, but I said I had to go as I had to follow my dream."
And, also because his clients – both from the corporate world as well as the 'mudukku" – wanted him back.
"I have never forgotten my roots. I began doing hair styles for people who lived in small houses down Wanathamulla, people who didn't have electricity just kerosene lamps. We too never had the trappings of life, no car, no big house, but I'm happy it was like that for it helps me remember who I am," says Ramzi.
His world expanded further. Chandrika served as President of Sri Lanka for two terms during which Ramzi was her personal hairdresser travelling often with her on overseas trips to make sure the face of Sri Lanka was well-groomed and presentable at all times to the world.
Rosy
Then there was Mrs. World, Rosy Senanayake, who had picked him to be her stylist for the Mrs. Sri Lanka contest. "It was at Galle Face. I was the only man among all the hairdressers and soon after the 'redda and hetta' segment, all the contestants had to get into a saree. All the girls started screaming when they saw me, so Rosy pulled me by the hand and we rushed into the corridor where she changed while waiters were carrying trays into the hall. She wore a black saree with silver stripes but it was too black. I saw a waiter carrying orchids in a vase and I pulled one and attached it near her shoulder to give a bit more glamour. When Rosy won everyone went bonkers. She still acknowledges that I was the man who first 'groomed' her."
All this would not have been possible without a strong foundation. "I learned the hard way, and I'm still learning lessons every day. My strong faith (in Islam) also helps me hugely. People should have a strong faith, it is important," adds a man of diverse tastes – he has been twice champion of Latin and Ballroom dancing and has been to Mecca five times, thrice during the Haj pilgrimage.
The beast in me has subsided. Overcome by the beauty, or rather beautician.