COMPARING SALARIES
View(s):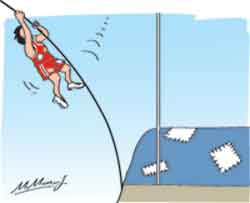 Sri Lanka has got a new netball coach. New is not the exact word as she has played for the national team in years gone by and was in Brunei as that country's national coach. She is expected to draw a salary of Rs. 400,000 but the Sports Ministry's salary is around Rs. 37,000. These figures are being quoted for comparison only. She has coached Brunei for seven years. The controlling body for the sport is hoping to raise the coach's salary through sponsors.
LAWN MOWERS AS GIFTS
The Annual General Meeting of Sri Lanka's most popular sports body is expected to be in May this year. Already candidates are trying to win their votes. These candidates are offering Lawn Mowers and other accessories in order to gain votes. These are being offered to all clubs even to the poorer clubs.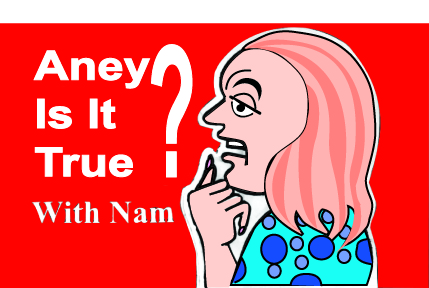 HOCKEY DEBACLE
The hockey nationals commenced with some staggering scored. One team drubbed another team by 28 goals to nil while in another game one side suffered a 0-20 defeat. Hockey has been in the doldrums since there is no controlling association for them. When will this mess come to an end?
POLE VAULT IN THE DOLDRUMS
Athletics too are not far away from a debacle. A whole lot of brand new mattresses used for pole-vaulting are under lock and keyed, while athletes use torn and dirty mattresses to cushion their falls. This event is suffering due to this setback. High time this setback too is looked into.