Strong faith the bedrock of success for Ramya Weerakoon
View(s):
In April, it would have been 47 years since that fateful day which changed the life of Ramya Weerakoon forever. She recollects vividly every detail in minutiae of how her world fell apart, and then, how she picked up the pieces and created a business empire through sheer courage and determination.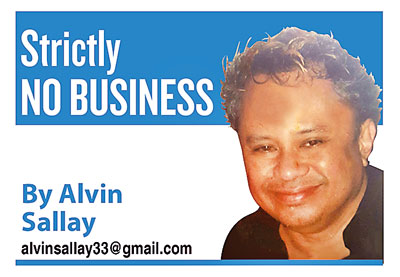 It's been an awe-inspiring journey for the 73-year-old matriarch of Ramya Holdings Pvt Ltd, a company which today has a turnover of billions of rupees annually all created from scratch and despair.
Ramya puts it down to strong convictions and the importance of having a firm resolve: "It is important to have faith in something that will give you courage to overcome any difficult situation."
Her cornerstone has been the Dhamma, the truth taught by Buddha, which has helped her transform 'tragedy into triumph' which is also the title of her biography something which she did on the insistence of her peers who were inspired by her story which we will now delve into again – just so that it might continue to inspire others, especially the young.
Present generation
"The present generation is totally disoriented," Ramya points out as she sips a coffee. "I'm very sorry to see them. We have so many young girls and boys working for us and who have no idea what their future is going to be, just living for the day. They get a good salary but they spend it in a week's time. It is very pathetic.
"I hope people can take a lesson from my life. I'm a practising Buddhist.
Through this philosophy I have got a lot of courage and strength which made me not worry about any situation and helped me overcome all obstacles. I was focused," adds Ramya.
We agree wholeheartedly with Ramya that the young generation needs to be constantly reminded of the old-fashioned virtues of remaining focused on your goals. Hard to do in these abrupt days of twitter and Instagram where the world whizzes by in a jiffy.
Ramya's world fell apart in pieces on April 8, 1971, the day her husband Noel Weerakoon, a captain in the Sri Lankan Army was killed by the JVP.
Posthumously promoted to Major, Noel Weerakoon was the first Sri Lankan Army officer to be killed in the line of duty.
"I was feeding my baby when I heard my father answering a phone call and then my mother howling and crying. When I rushed and asked why, my father said "Noel has met with an accident and taken to the hospital," Ramya relates.
Let's back-track a little bit, to put it all into perspective. As a young girl, Ramya, the eldest of three lived a sheltered life in Kurunegala where she went to school at Holy Family Convent. She and her sister and brother were brought up in a happy environment where everything was taken care for. She wanted for nothing.
"I was very timid. My parents protected me," reveals Ramya. An ambition to become a doctor was shelved as mum and dad felt it was time for their eldest daughter to get married and not pursue her studies. An arranged marriage was made with Captain Noel Weerakoon.
"He won my mother's heart on a trip the family made to Trincomalee. We went to have a bath at the famous hot springs wells and Noel drew 40 buckets of water for my mother so that she could have a bath."
"Then on another occasion, we were on a boat trip to Seruwila. My father had brought along a bunch of 'thambili' but unfortunately no one had packed a knife.
Frustrated, my father told Noel to throw the thambili overboard but Noel found a corkscrew and made holes in each coconut and gave it to all of us. Those two incidents convinced my parents that Noel would be the man for me and that he would take care of me," Ramya recounted.
Fatal day
Fast-forward to that fateful day, three years and 10 months after marriage.Ramya was feeding her two and-a-half year old daughter Thushari and she was pregnant with her second daughter Mahika.
"We were living in the Army quarters at Panagoda. But with the JVP insurrection on, there was no electricity at the camp. The fans were not working and it was very hot and Noel felt it was best that I go back home to Kurunegala until things turned to normal."
Her father came to pick her up and they left on of April 7, 1971. That night, all alone in his quarters, Noel decided to go to the Officer's Mess for dinner. There he met the commanding officer who was looking for an enlisted officer to take a group of soldiers and arms and ammunition to Anuradhapura. Two officers who were on duty call cried off due to other engagements, Noel put his hand up since he was free of commitments.
They flew in a Dakota to Anuradhapura but on arrival, the JVP who had got wind that an arms consignment was coming, started to strafe the aircraft with rifle fire. The landing was aborted and the plane diverted to Vauniya.
The arms and ammunition were loaded in a lorry and his platoon of 26 soldiers also got on board. Captain Weerakoon, a bombardier and a driver led the way in a jeep.
"He was advised not to travel at night but Noel had insisted that the arms were needed urgently in Anuradhapura and left immediately," Ramya narrated.
The JVP waited in ambush near the Weli Oya bridge. It was laid with planks and one plank had been torn loose. Noel in the jeep, saw that and got down to put it back into place. He was getting back in when "a shower of gunfire" rattled from the jungles fringing the road. Noel's body was riddled with bullets. One hit him in his head.
"When my dad received the call, he knew Noel had been killed but he didn't tell me. He just said that Noel had been taken to hospital in Colombo. I wanted to go immediately but my father said that since there was curfew, we would go early, the following morning."
"I had a sleepless night but after getting ready to go, I went to wake my father. I found him sitting on the verandah in a pensive mood. I asked him what was wrong, and he pulled me into his arms and told me that Noel had died. My world collapsed around me," Ramya remembers.
Tough times
It was tough for a girl who had been brought up in a sheltered way. With two young girls – Mahika was born a few months after the tragedy – Ramya found the world overlooking her. Having held no previous responsibilities, everyone regarded the young widow with two baby girls as incapable of standing on her own two feet.
"Only long after did I realise how society put me down. I had all these ideas in me but I was discouraged," Ramya smiles.
Once, before all the heartache, she had seen an advertisement for batik classes and she had taken them. Against her father's wishes to start studies again, Ramya decided to start a small cottage industry making batik garments mainly for women. By trial and error, she learned.
"I told my father I will do batiks on a commercial scale but he was not encouraging. So, I went on my own got a few girls and started supplying ladies wrap-around skirts, kaftans, shorts, shirts and some wall hangings to tourist shops."
Her big break came when she applied to an advertisement for garment exhibitors for a fare in Frankfurt. She was picked, accompanying the big names in the local batik industry.
"At that time, 1976, my parents were in New Zealand with my sister's family.
I organised everything and then told them I had got my travel documents and I had been selected. I told them I was going and if they could return home to look after my two kids. They arrived just a week before I left. My father couldn't say anything as I had done everything and was ready. If I had asked for permission, I knew I would have not been allowed to go," grinned Ramya.
She learned hugely from that experience. But more than finding out the ins-and-out of the export trade, Ramya made useful contacts, people who still keep in touch with her.
"The hidden talents of a person come out when an opportunity crops up. That is what happened to me. I got the courage. I still have the same friends I met in 1976! Five years later I asked them how did you feel when I was trying to sell my stuff – was I a novice or an experienced person? They said they felt I was a newcomer but one who was persevering and hard-working. They knew I was a genuine person."
"I still keep in close touch. They gave me business and through them I expanded. In 1982 when I went to Europe with my girls, I didn't have to stay in a hotel. I visited five countries and I was invited into the homes of my business associates. For me it was more than just business, I was creating a long-standing relationship. But I also made good money."
By 1978, Ramya switched to handicraft for she knew the batik trend would not last. She had a knack for trends. Soon after, in 1988, she got into apparel, starting with 35 machines and 54 workers in the back room of her house in Kadawatha – a house built on one-and-a-half acres and bought for one million rupees in 1982, all from the profits of her early venture.
"I never took a loan to build my house. My initial requirement after my husband died was to have a house and an income to educate my children. I went into all this for them," she said.
Business today
Today eldest daughter Thushari handles Ramya Horticulture – exporting ornamental plants and foliage – while Mahika is managing director of the apparel side of the business. More than 5000 people are dependent on Ramya Holdings which also has a leisure arm with The Plains, an eco-resort in Ambewella.
"Entrepreneurship was in me. I had it but didn't have the chance to show it.
After Noel's death, I wanted to find out what had happened to my life and I couldn't understand it, until I began reading the Dhamma. Everyone needs to have faith, this will help you through hard times," she promised. Ramya has won many awards for her entrepreneurship including the Priyadarshini Award from New Delhi in 1997.