Government initiates action to resolve public vehicle ownership issues
View(s):
The Sri Lanka Government has resorted to administrative action to resolve registered ownership issues of state-owned vehicles as several public institutions are using vehicles which were registered under some other state agencies without their registration being transferred, Finance Ministry sources disclosed.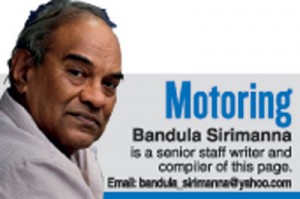 Public institutions were continuing the practice of obtaining vehicles from other state agencies to meet its transport requirements without changing the original registration of such vehicles.
Registered ownership issues have been identified as a common factor for most of government institutions, assets management circular No 02/2017 issued by the Finance Ministry revealed.
Each government agency should have registered ownership for each of the government vehicle used by them.
Necessary administrative actions will be taken to resolve vehicle ownership issues before June 30, 2018, the Ministry circular warned.
There were instances where the ownerships of vehicles have changed without transfer taking place.
The government has to face ownership issues due to vehicles of which the original ownership has changed to but are being still used under the earlier owners' names without their registration being transferred.
Vehicles used without registered ownership should be handed over to the respective registered owner or registered ownership should be obtained with the consent of the respective registered owner, the Ministry circular said.
In respect of the use of vehicles donated to government agencies and vehicles imported for the use development projects necessary administrative action should be taken to rectify the issue.
According to relevant administrative procedure, registered ownership should be obtained by paying due taxes to the Department of Customs, only if it is economically viable to use such vehicles and required funds are available in the relevant state agency.
For this purpose, relevant information recommended by an accredited committee comprised of the secretary of the line ministry, should be submitted to obtain the approval of the Department of National Budget.
In respect of any other vehicles, relevant information recommended by an accredited committee comprising the secretary of the line ministry should be referred to the Controller General's Office at the Treasury.
Ministries and other government institutions should not use vehicles purchased by public enterprises using their funds, Finance Ministry sources said.
The majority of 322 government institutions maintain their own vehicle fleet, a senior official of the Ministry said adding that some of those vehicles had been handed over to several state institutions as their pool of vehicles is not sufficient to meet transport requirements of top officials.
Even after change of governments, such vehicles were not returned to the original owner, he said adding that those vehicles were being used by the borrower without changing the ownership or transferring its registration.
A director or a transport officer appointed by the head of department maintains the vehicle fleets in their institutions and there was no proper system for efficient fleet management.
Around 60 to 70 per cent of such vehicles were aging and some of it has exceeded the 300,000 km running limit.
This has resulted in unnecessary repair and maintenance costs and compelled the state institutions to borrow vehicles to meet transport requirements.
In order to tackle this situation, the Finance Ministry will introduce a suitable vehicle replacement and data recording system as well as a proper maintenance plan while resolving registered ownership issues of government owned vehicles.