Rukshan Perera Live In Concert VIII
View(s):

Rukshan Perera is preparing for his annual concert for the 8th straight year (Rukshan Perera Live In Concert VIII) to be held at Bishop's College Auditorium on January 21st, and the tickets will go on sale on Jan 2nd at Bishop's College and Fashion Optics on Flower Road.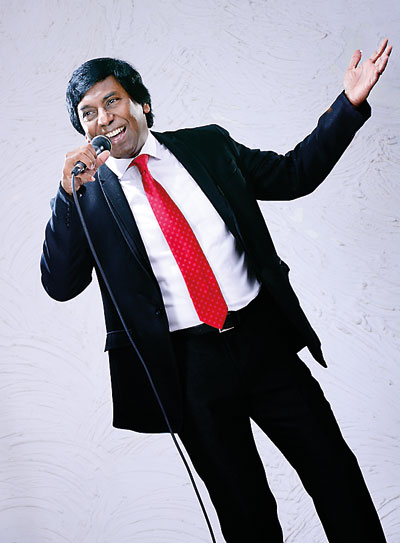 Rukshan, a multi-instrumentalist/composer/singer will entertain the audience with his creative compositions together with The De Lanerolle Brothers, Clifford Richards, Asteria, Colombo Brass Ensemble, Melanie Bibile and others. Known as the Sri Lankan Scat Man, Rukshan will showcase his talents in a variety of styles.
Rukshan's concerts are always for a deserving cause, and this year all proceeds will go to the Rotary Club of Colombo Metropolitan for children's projects.
Rukshan launched his third DVD of originals last year, which is selling at TORANA Liberty Plaza, YAMAHA on Buller's road, BAREFOOT in Bambalapitiya and FASHION OPTICS on Flower Road.