Kurumba party at Grand Kandyan
View(s):

The New Year's Eve at The Grand Kandyan is definitely an unforgettable experience. It brings a group of entertainers to mark the year end on a grand scale tonight from 8.00pm onwards. The band 'Kurumba' with Dushyanth Weeraman, Surani de Mel, and the popular singer and MC, who hails from the hills, Clifford Richards will be the highlights of the night.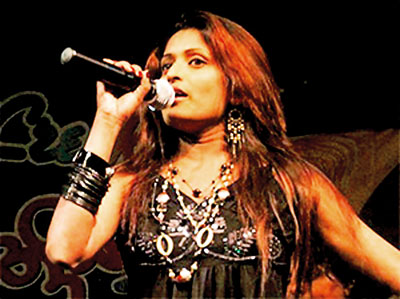 Kurumba, the hottest new entrant to the local music industry, has been stirring up quite a storm by winning the hearts of Sri Lankan music fans within an short span of time.
Aptly named 'Kurumba', the band stands for its uniqueness and desire to be identified with its roots in Sri Lanka, even after venturing into the International arena, a goal the boys from Kurumba are working towards with utmost dedication.
The other members of the lineup include Dilesh Wellington on bass, Oshan de Silva (Tutu) on guitar, Chanitha Dehigahawatte on keyboards and Sahan Dissanayake on drums.
The blend of musicians from different backgrounds and interests have undoubtedly helped Kurumba create its own unique flavour that has contributed immensely towards capturing the hearts and ear buds of fans without limiting to a selective age category.
The Tickets are priced at Rs.6000/= Per Person including the gala scrumptious buffet dinner and loads of prices and surprises.
The New Year's Dance will kick out 8.30 pm on 31st December 2017(tonight).