Tourism minister clips wings of SLTPB chairman, appoints special advisor
View(s):

Despite pressure on him even from his own political boss to do otherwise, Tourism Minister John Ameratunga insisted on the appointment of Udaya Nanayakkara as Chairman of the Sri Lanka Tourism Promotion Bureau (SLTPB) months ago. The honeymoon appears to be over. He sought to shift Mr Nanayakkara from that position but was unsuccessful. So he has sought to do what he thought was the next best thing.

On December 21, Minister Ameratunga appointed F.S. Rodrigo, his own Advisor, as a "Special Representative of the Minister of Tourism Development and Christian Affairs to the SLTPB." Mr Ameratunga has told Mr. Rodrigo that he is to be "solely responsible to me with immediate effect, to ensure that the key identified initiatives of the Bureau are executed accordingly and in an effective manner." One need hardly say that it is common knowledge that the Chairman of a state enterprise is the person who remains directly responsible to his own Minister over matters concerning the institution.

However, what has raised eyebrows is another issue. That is, Minister Ameratunga's directive to Advisor Rodrigo which says "I would expect you to attend all Board Meetings of the Bureau and any other related meetings and discussions with senior officials of the SLTPB as and when required and determined by the Chairman or Managing Director."Mr Ameratunga adds; "I expect you to update me on a monthly basis the progress of all promotional initiatives undertaken by the Bureau so as to enable me to inform the Cabinet of Ministers in a timely manner."

The move prompted at least one SLTPB expert to seek legal opinion. He has been advised that the Minister has no legal authority to name persons other than the Board of Directors to attend board meetings. "Otherwise, every statutory body will have a Minister's representative other than being a Board member," he has been told. The expert has also been told by a legal big wig it would be like the Minister asking his Advisor to attend Cabinet meetings in his absence – a move that is unconstitutional.

What has shocked those at the SLTPB is another aspect – that the Minister of Tourism and Christian Affairs did not have confidence in the Board of Directors of the SLTPB "to update him on a monthly basis of all promotional initiatives." This is to enable him "to inform the Cabinet of Ministers in a timely manner." That sure is a serious departure from accepted norms, said an SLTPB staffer.
---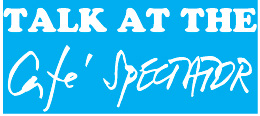 Speculation that Keheliya may join UNP
Speculation is rife in United National Party (UNP) circles that Kandy District UPFA parliamentarian Keheliya Rambukwella will join their ranks.
They say he is expected to make his debut at the party's first local polls rally which will be held in Kandy on January 12.
Mr Rambukwella was a Minister in former President Mahinda Rajapaksa's Cabinet and was also official Government spokesperson. He was also earlier science and technology minister in the UNP government from 2001 to 2004.
---
Malaysia insisted on meeting with Wigneswaran despite objections by officials
Malaysian Prime Minister Najib Tun Abdul Razak's two day visit to Sri Lanka was not without controversy.
One incident came at a scheduled meeting Premier Razak had lined up with Northern Province Chief Minister C. V. Wigneswaran. The Tamil National Alliance (TNA) was infuriated that none of its leaders had been chosen for the meeting. One of them raised issue with Premier Ranil Wickremesinghe.
The Prime Minister's Office in Colombo made known its displeasure to the Foreign Ministry in Colombo. The Sunday Times learnt that Foreign Ministry officials made several unsuccessful efforts to have the meeting cancelled on the grounds that the Government of Sri Lanka does not approve of it. However, top Malaysian officials accompanying Premier Razak stayed put insisting that the meeting had been sought by their leader and would not be cancelled. One official insisted that their Prime Minister had, in fact, planned earlier also to visit Jaffna during his visit to Sri Lanka. "Our Prime Minister's talks with Mr Wigneswaran were successful and he (Premier Razak) was very impressed," he declared to a local friend.
Taking part in the talks between Premier Razak and Chief Minister Wigneswaran was Dr Subramaniam Sathasivam, the Malaysian Health Minister. He is the leader of the Malaysian Indian Congress. He is a leading Malaysian politician of Indian Tamil origin. This might explain the visiting PM's desire to reach out to the Tamil politicians in the North of Sri Lanka.
Another incident came when Government officials were forced this week to take off from the agenda three different foreign investment projects totalling US$ 350 million (over Rs 5.3 billion) from Malaysia. The Foreign Ministry in Colombo and its counterparts in Kuala Lumpur had worked assiduously in the past many weeks and listed them on the agenda for talks between President Sirisena and Malaysian Prime Minister Razak, as exclusively revealed in the Sunday Times (Political Commentary) last week.
---
Blue Christmas for Mannar doctors
Government doctors in the Mannar District are a disappointed lot for this Christmas and New Year season.
The Regional Director of Health Services (RDHS) office has said that they have no money to pay overtime and other allowances. Only the monthly salary has been paid as a result.
---
Golf was the gulf for Razak and Ranil
During a luncheon meeting he hosted for visiting Malaysian Prime Minister Najib Tun Abdul Razak, Prime Minister Ranil Wickremesinghe explained why he was unable to meet him on arrival at the Colombo airport.He had planned to do so last Sunday night. However, Premier Razak's itinerary has been changed and he had arrived early, that same morning. When this happened, Mr. Wickremesinghe said he was in the Deep South.
Premier Razak replied that he wanted to play a round of golf at the Royal Colombo Golf Club and that was why he came early. Mr Wickremesinghe was to point out that he wished he knew that earlier. He would have arranged for the Malaysian premier's jet to land at the Mattala Rajapaksa International Airport, he said. He could then have played a game of golf at the Shangri Lanka Hotel links in Hambantota,
Sri Lanka's PM said with a wink.
---
GTF chief in reconciliation talks with Foreign Ministry officials
The British based Global Tamil Forum's (GTF) leader Father S.J. Emmanuel, who has made Sri Lanka his home in the past many months, met Foreign Secretary Prasad Kariyawasam on Friday to discuss peace and reconciliation.
Taking part in the meeting were Ministry Spokesperson Maheshini Colonne and Communications head Satya Rodrigo, two senior officials in the Foreign Ministry. Fr. Emmanuel and the ministry officials had also discussed inter-religious cooperation.