Iran's humane cinema in town
'Baran' at Iran Cultural Centre
View(s):
Academy nominated Iranian filmmaker Majid Majidi's acclaimed film 'Baran' (Rain) will be screened at 4 pm on Tuesday, November 28 at the Iran Cultural Centre, Colombo.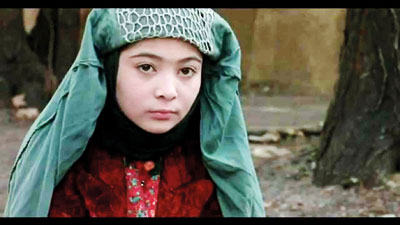 Made in 2001, the film is set during recent times in which there were a large number of Afghan refugees living on the outskirts of Tehran.
In a building site in present-day Tehran, Lateef, a 17-year-old Turkish worker is irresistibly drawn to Rahmat, a young Afghan worker. The revelation of Rahmat's secret changes both their lives.
Almost a silent movie, Baran won a number of awards both nationally and internationally for the director and writer Majid Majidi.
One of the leading Iranian filmmakers who was responsible for taking Iranian cinema to the world and establishing its identity in the world cinema, Majidi's 'Children of Heaven' in 1998, was nominated for the Best Foreign Language Film at Academy Award. This was the first Iranian film to have been nominated by the Academy Awards.
'Children of Heaven' followed several acclaimed feature films by Majidi including 'The Colour of Paradise' in 2000, ' and 'The Willow Tree' in 2005. He also directed a feature-length documentary titled 'Barefoot to Heart'. It chronicles life in refugee camps and the city of Herat during and after the anti-Taliban offensive of 2001.
(SRF)