Slipping out
View(s):

My dear Robert Mugabe,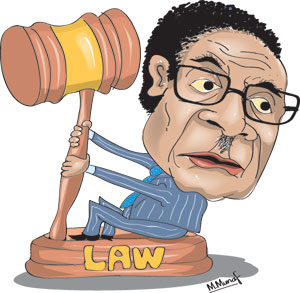 I thought I must write to you when I heard that you had resigned as President of Zimbabwe after thirty seven years in power. As you would expect, the news came as quite a shock to us, even though we in paradise are quite used to the habit of Presidents trying to stay in power for the rest of their lives.
Why I thought of writing to you was because, even though we may be continents apart and the only thing in common between us appears to be the game of cricket – in which you beat us recently, by the way – after your recent downfall, there seems to be a lot more common to us. Please let me explain.
We know that, many years ago, you were at the forefront of 'liberating' Zimbabwe, which was then known as Rhodesia, from British colonial rule. When that was finally achieved, you were hailed for your role in that civil war and as the war hero who saved the country from the British.
Once the war was over, you didn't forget to cash in on your new found glory. It was the old slogan of 'win a war and win an election'. You became Prime Minister first and then you were elected as President. Did you know that, we too have had such heroes who did much the same thing?
You didn't worry about using communal slogans because you were from the majority community and knew that promoting ethnic divisions would win you elections. That is what you did and you won the elections easily. Did you know that we too have had some people who did much the same thing?
Once you were President, it didn't take long for you try to consolidate your hold on power. That is why you changed your country's Constitution making you eligible to run for President, as many times as you wanted to. Did you know that, we too have had people who did almost the same thing?
Once you had established yourself firmly in office, you kept holding election after election, winning most of them, by hook or by crook. You increased the number of ministers so that you could accommodate everyone who was willing to support you. Well, we had people who did the same thing.
While in power, making allegations against the international community was your favourite theme, saying that it was conspiring to destroy your country. That may have been true at times, but more importantly, it got you votes at the election. Well, we too had people who did the same thing.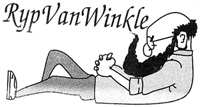 After many, many years in power, you still wanted more. So, you wanted to remain in office even though age was catching up with you. Instead of passing on the leadership to those next in line, you wanted it passed on to your next of kin. Well, we too had people who did the same thing.
You were in power for so long that you controlled every aspect of government. Dissent was rare and when it was encountered, you crushed it ruthlessly so that others did not dare to speak out. Finally, it took a man from the army to begin the push to oust you. Well, that sounds familiar to us as well.
After so many years in power and allegations of corruption from which your family and your cronies profited while the rest of the country suffered, the opposition's leaders would be expected to replace you. But, those who replaced you were from your own party. That sounds very familiar to us too.
The man who ousted you was your First Vice President, who has held many ministerial positions under you. He was singing your praises only a few weeks ago. You had to sack him a few days ago in the month of November. Now you are out of office and he is President. Ah, this sounds very familiar!
Despite all the allegations against you about what you did when you were in power, you have been granted immunity from prosecution and allowed to remain in the country. If our experience is anything to go by, there will be the odd inquiry or two, but you have nothing to worry about, Mugabe.
Have we heard the last of you? I think not. Why, you can return to Parliament as a backbench MP, even if your best years are over now. If you form your own party, you may have ministers from the new government at your doorstep, trying to reconcile with you and get your support, I can assure you!
Yours truly,
Punchi Putha
PS: I don't quite know how it happened, Mugabe, but it does seem as if the recent events in Zimbabwe sound very familiar to us. What I find most strange about all this is that your initials are RM. Now, I could almost swear that they should be the other way around!