Yeti: Hydrating Adventures
View(s):

It's 4.00 am and the sun hadn't announced his presence yet. While the rest of the world slumbered, a lanky figure could be seen stealthily trekking up the Knuckles mountain range armed with his shooting gear, with his trusty sidekicks stumbling a few steps behind him on the non-existent trail. Meet Dr. Balasuriya; scientist, adventurer, mountain-climber, ornithologist, and wildlife photographer. Aforementioned shooting gear was of course for photography not hunting. With a BSc. in Pharmacology from UCL and a Ph.D. in Molecular Neuro Pharmacology from the University of Cambridge, Dr. Balasuriya's natural habitat is the lab; however, he is in his element only atop a mountain with a leech or two inextricably tethered to him.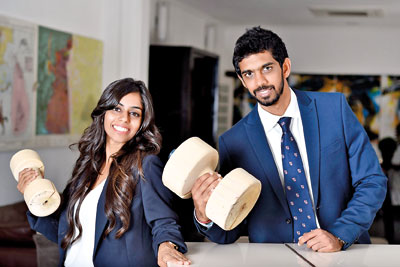 Out of this love for adventure, stemmed Yeti; a rehydration drink for adventurers and sports people.
The brand name 'Yeti' has been inspired by the giant mythical snow man of the Himalayan and Tibetan region. Thought to be found at very high altitudes, the Yeti is renowned for its enduring strength and power.
In a country located seven degrees north of the equator, the importance of staying hydrated while adventuring and playing sports is of paramount importance. During a challenging excursion or sport, it is not uncommon to lose 6–10% of body weight in sweat loss, leading to dehydration.
Children may be at greater risk for voluntary dehydration as children may not recognise the need to replace lost fluids according to Dr. Oded Bar-Or who was a pioneer in the field of Paediatric Exercise Medicine. According to Dr. Bar-Or, the thermoregulatory systems in children are not as developed as in adults, and children are less heat tolerant than adults to heat stress. Children often do not voluntarily drink adequate amounts of fluid during physical activity and can dehydrate easily during activity. Thus, keeping children hydrated with fluids and electrolytes lost through sweat is critical.
Globally, isotonic drinks are consumed by active people of all ages for rehydration and recovery during physical activity. Consuming an isotonic drink quickly replaces the fluids and electrolytes lost by sweating and provide a boost of carbohydrates. An isotonic drink has the same concentration as the blood plasma and thus delivers fluid to the body faster. In Sri Lanka, isotonic drinks are slowly gaining popularity as awareness on their importance increases.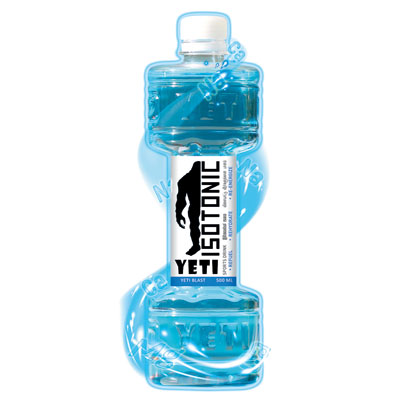 Yeti Isotonic has gained fast acceptance across the country. The drink is a great alternative to carbonated, sugary drinks and can be consumed by school children and adults alike. The product is marketed in a unique dumbbell shaped bottle which is functionally useful during adventuring; a first for Sri Lanka.
The product is manufactured and marketed by N-Durance (Private) Limited which is a Neutraceutical company based in Sri Lanka. The Company was started by two budding young entrepreneurs Dr. Dilshan Balasuriya and Nishelli Perera.
'At NDurance, innovation is our lifeblood. Starting with functional ingredients, we want to create innovative products that bring a unique, multi-sensory experience for the consumer.We aim to provide healthy products for those seeking to live life to the fullest' said Nishelli. Prior to this venture, Nishelli was the Head of Strategy at a leading pharmaceutical company.