Where east meets west
By Shakya Wickramanayake
Ankara
View(s):
Turkey poised between Asia and Europe is known for its fusion of Western and Eastern culture. This merger extends to its food too. Colombo, though having its fair share of Middle Eastern restaurants, surprisingly had no Turkish one, until February when Ankara, opened its doors.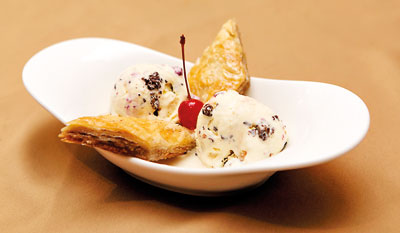 With a Turkish Head Chef, it's as authentic Turkish cuisine as you can get in Sri Lanka. Situated on one of the many by-roads located between the Galle Road and Marine Drive in Bambalapitiya, the two storeyed restaurant with its large red lettered signboard is hard to miss once you're actually down Milagiriya Avenue.
Inside the restaurant, it's a bit of a sensory overload with every wall covered in either murals or patterns; ornate Turkish light fixtures hanging from the ceiling; and Turkish music playing in the background. Interestingly every mural and pattern which adorns the walls has been painted by a local artist.
With 170 person seating capacity and ample parking it's ideal for large functions with four function rooms of varying sizes, that can be booked for private events.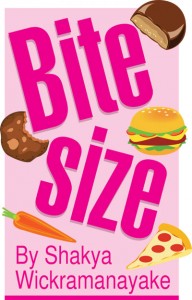 The menu features the usual Turkish fare of Pilav, Kebab and Baklava. We sampled Ayran, a Turkish yoghurt drink (Rs 450) which comes in sweet and salty options and tastes similar to Lassi. For our starter we had the Humus, a chickpea and sesame seed paste which comes with two types of Turkish bread, pita and one similar to Arabic bread. Made in-house, it was both soft and fresh. The humus drizzled with olive oil proved to be delicious with a smooth texture to it and a distinctive taste of tahini (a sesame seed paste). At Rs 595, it makes a filling starter that can be shared between two.
For our mains we chose the minced lamb kebabs and the chicken kebabs, priced at Rs. 1650 and 1250 which came with Turkish rice and unleavened bread (pita bread).
The minced lamb was moist, yet chewy, and went well with the white sauce, which countered the intensity of the spices. The chicken too was well cooked, the Turkish oregano and rosemary used in the chargrilled chicken, giving it flavour and depth. The Turkish rice was essentially a saffron rice seasoned with cloves and pomegranates.
To cater to Sri Lankan palates, a curry accompanies the rice as well. The rice as well as the meat portions are sufficiently large and can serve at least two people.
For dessert, the 'Dondurmali Baklava' we chose consisted of the famous Turkish Baklava priced at Rs 695, as well as Turkish ice cream. The Baklava, which is a sweet pastry inlaid with honey and nuts, including pistachio, was delicious, if surprisingly heavy. The honey coated pastry went well with the ice cream and contained a surprising number of elements – raisins, chocolate chips, honey and pomegranate. Though appearing to be relatively small, the sheer richness of the dish makes it quite filling.
The food, delicious and generously sized was well worth the price, especially since most dishes can serve two or more people. Ankara is ideal for casual dining, especially if you are in need of a large satisfying meal.
Address: No. 25, Milagiriya Avenue,
Colombo 04

Operating Hours: 12 noon – 10.30 p.m.
(Monday – Thursday) 12 noon – 11p.m.
(Friday – Sunday)

Price range: Rs. 1000- 2500

Contact no: 011 250 4540

Follow them on:
Instagram: @ankararestaurant
Facebook: Ankara Turkish Restaurant