Travel insurance online via Findmyfare
View(s):

Vacations are often exciting and fun. But there is always a chance that something will go wrong, leaving you stuck in an unfamiliar place with no support structure. This is when the benefits and security of travel insurance kick in, offering up no fuss pay outs for hotel rooms in case of missed flights, lost luggage, etc. and even medical care when the need arises.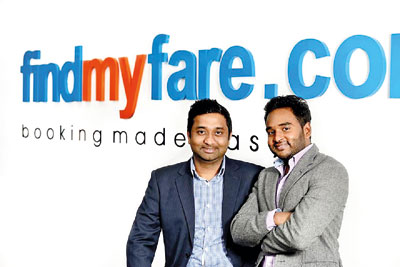 Further, it is important to note that in-demand tourism destinations worldwide, such as those in Schengen zones, require travel insurance when applying for tourist visas, so it is always better to be prepared to ensure a higher likelihood of success.
To make the process of securing travel insurance more convenient and cost effective, Findmyfare offers a fast and easy solution to help you capture the best travel insurance quotes available online today. Simply visit www.findmyfare.com/travel-insurance and input some basic information into the online form and within a matter of moments you will have access to some sensational travel insurance offers, including the ability to finalise its purchase immediately.
At the same time, beyond the hassle-free and easy-to-use convenience of booking all one's travel needs using Findmyfare's website, there is the added advantage that findmyfare.com offers many instalment plan options. And these are immediately converted online itself without the additional step of needing to call the bank. This is applicable to many local and international banks in Sri Lanka.
Meanwhile, booking through www.findmyfare.com also provides access to a number of unprecedented options not available anywhere else, including the ability to reserve seats, cancel bookings, etc. This is along with a range of unbeatable travel and hotel deals on offer virtually every day.
Since its launch in 2012, findmyfare.com has become Sri Lanka's ultimate one-stop travel shop, providing the best travel deals available in the market-place. The findmyfare.com website allows customers to search, compare and book affordable flights and hotels around the world. The company was also the very first in Sri Lanka to provide an online reservations system that enabled customers to confirm bookings without submitting a credit card payment.