Ozzy Osbourne to begin farewell tour
View(s):

Rock star Ozzy Osbourne is to begin his long farewell tour next May. Although he is just 68 years old Ozzy, indicates that his long touring days are almost over and instead he will perform at selected live events. The tour will commence in Mexico, and then move over to Chile, Argentina, and Brazil in 2018. Spread over three years, Ozzy who is widely regarded as the "Godfather of Heavy Metal" will take intervals before crossing over to Russia and many European cities. His tour is mostly like to climax in England. Before he became a solo artist Ozzy was a founding member of the band Black Sabbath. He was with the group as they completed their farewell tour in Birmingham, England last February. Osbourne has released 11 solo albums between 1980 and 2010 and undertaken 14 world tours. Some of his best known songs are 'Mama, I'm Coming Home', 'No More Tears', 'Dreamer' and 'Changes' which was No: 1 song in the UK. He was a featured artist on the big Was (Not Was) hit 'Shake Your Head' with the actress Kim Basinger along with 'Close My Eyes Forever' with Lita Ford.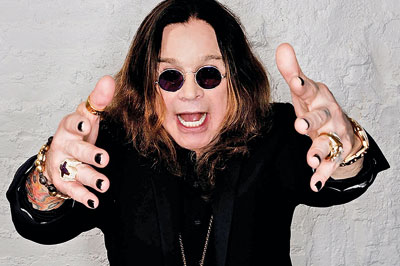 Bruno Mars is on a world tour that is expected to see him complete 163 shows. Recently he encountered a distraction to his 24K Magic World tour as he has been hit by sinus attacks. His tour had to be halted but the 32 year old did resume the tour and is currently in South America. He will be back in the US closer to Christmas while his last show for the year will be on New Years' Eve in New York. By then Mars would have completed around 70 shows. Mars is heading back to South America in 2018, then Australia and Asia before moving across to the UK where his final show is expected in July at London's Hyde Park.
Camila Cabello has clocked a second week at the top of the UK singles chart with her song 'Havana'. She is still enjoying popularity with the Latin wave as the song has 10,000 in combined sales ahead of its nearest rival 'Rock Star' by Post Malone which is the No: 2 hit since losing the top spot.
Sam Smith's former chart topping song 'Too Good At Goodbyes' has regained popularity on the singles chart rising from 7 to No:3. This is on the strength of his new album 'The Thrill Of It All' taking the No: 1 spot on the UK album chart.
Rita Ora has her new song 'Anywhere' which advanced from 11 to No: 5 giving her a top 10 hit once again. The track has cashed on popularity after Ora sang it live on the X- Factor last week. The dance pop/ electro pop song is the second release from her forthcoming second album which the singer says will be out next year. The song is three weeks on the chart as it pushed 34,000 copies. 'Anywhere' is a follow up to 'Your Song' which peaked at No: 7 in June. Ora meanwhile is the guest vocalist on another current top 10 UK hit 'Lonely Together' for Avicii.
Puff Diddy has set the record straight by issuing another social media statement on 6th November to say he was just joking about his name change to Brother Love or Love.
TW LW
1 1 Camila Cabello ft: Young Thug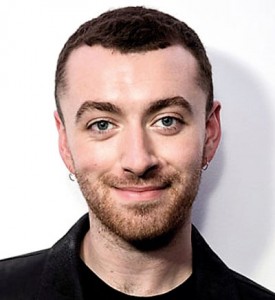 2 2 Rockstar – Post Malone ft: 21Savage
3 7 Too Good At Goodbyes – Sam Smith
4 3 Silence – Marshmello ft: Khalid
5 11 Anywhere – Rita Ora
6 6 Perfect – Ed Sheeran
7 5 Dusk Till Dawn – Zayn ft: Sia
8 4 Lonely Together – Avicii ft: Rita Ora
9 12 Reggaeton Lento (remix) – CNCO & Little Mix
10 8 Finders Keepers – Mabel ft: Kojo Funds