The dearth of soldiers to protect Colombo
This article is part of a continuing series on Sri Lankan history
View(s):
There was a possibility of entering the bridge which leads to Kotte, from the Queen's Gate. The roads to enter Colombo were the Main Street and Norris Road (Olcott Mawatha), which are being used even today. St. Stephen, the outer boundary wall was built between the St. John and St. Sebastian walls.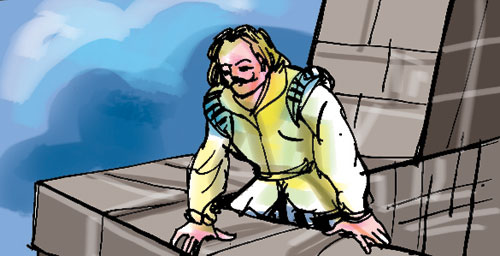 The wall close to St. Sebastian was built around the lake. The lake was protected by the other walls, named 'Mother of God', 'Conception', St. Geronimo and St. Anthony. At the extreme end was the large wall named St. Iago.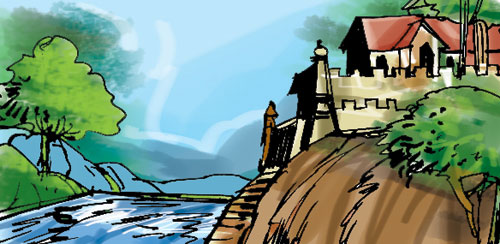 Close to this was the entrance to the road which led to Galle. At that time, it was often called 'Mapane' entrance, now Galle Face of today. St. Augustine outer wall faced the ocean and it was known as 'Gal Bokka.' This place is called Galle Buck.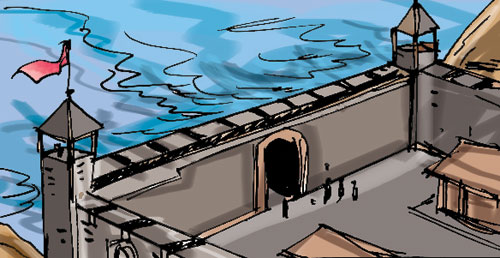 Here lay the extreme end of St. Lawrence outer wall. Above the bay, on the point that protruded to the ocean was the wall named St. Crusz. On the shore, near the bay were the wall of the Customs Stores and two forts.  One was near the church there.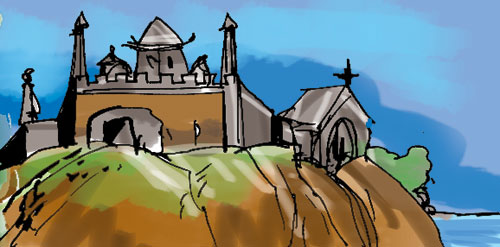 The other fort was near the Jesuit School.  It was named the Fort of Father Francis Xavier. From there the wall extended up to St. John's wall and encircled the whole area. About 3,000 soldiers were needed to protect these places.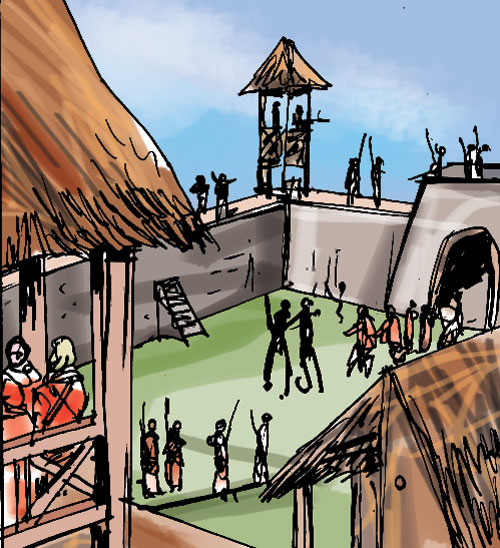 By Halaliye Karunathilake
Edited and translated by Kamala Silva
Illustrated by Saman Kalubowila