Yala safaris: PM roars at Minister's decision
View(s):

Prime Minister Ranil Wickremesinghe has issued an ultimatum to Sustainable Development and Wildlife Minister Gamini Jayawickrema Perera to immediately revert to an earlier decision to allow only 300 vehicles a day to the Ruhuna (Yala) National Park.

In the alternative, he told Minister Perera at last Wednesday's meeting of the Cabinet Committee on Economic Management (CCEM) that the Wildlife Department would be removed from his Ministry. The Premier said it would then be placed under the Ministry of Southern Development — a subject under Minister Sagala Ratnayake.

Earlier, Mr Perera's Ministry ruled that only 300 vehicles would be allowed entry into the park every day. This is in view of the congestion of vehicles in the park causing a serious environmental issue and severe inconvenience to the animals. However, upon the intervention of Housing Minister Sajith Premadasa, who represents the Hambantota District, Mr Perera had changed it to 600 vehicles a day in two shifts, "one before lunch break and one after."

Premier Wickremesinghe asked Mr Premadasa, who was present at the CCEM meeting, why he got Minister Perera to change the original decision. He (Mr Premadasa) had explained that the arrangement was to allow 300 vehicles to enter the park before the lunch break and another 300 thereafter. "You want to wait till the elephants finish eating or the snakes feed on their sandwiches," an angry Premier queried. Mr Premadasa represents the Hambantota District where the park is located, and he is a frequent visitor to the park.

Mr Wickremesinghe said if the change to 300 vehicles a day was not made immediately, he would ensure that a Gazette notification was issued bringing the Ruhuna (Yala) National Park under the Southern Development Ministry. He also charged that more than a thousand drivers operating vehicles in the park area had been placed there by a young politician and cautioned Mr Premadasa not to be misled by him. Instead, he should think of the wildlife park and the damage it would suffer.
---
Petrol crisis: Arjuna's allegations on audio and video tapes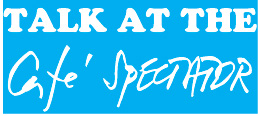 Three former ministers in charge of the subject of petroleum — Chandima Weerakkody, Susil Premajayantha and Anura Priyadarshana Yapa — took up cudgels with the current successor Arjuna Ranatunga over the recent countrywide shortage of petrol. It came at Tuesday's weekly ministerial meeting chaired by President Maithripala Sirisena.
The three ministers, now holding different portfolios, asked Petroleum Minister Ranatunga to name the ministers, whom he alleged, had brought pressure on him to accept allegedly contaminated petrol. Mr Ranatunga was quick to reply that he had not made such remarks.
As volley after volley of questions came his way, President Sirisena intervened. He said that Minister Ranatunga had denied having made such allegations and, therefore, his word should be accepted. He said that the minister in turn should issue a public denial that he made no such statements.
That public denial is yet to come. After all, it was at a news conference that Mr Ranatunga made the remarks about interference by ministers. That is both on audio and video tape.
Even worse was his claim about contaminated petrol reportedly imported by the Lanka India Oil Company (LIOC). The Cabinet Subcommittee chaired by Minister Sarath Amunugama had made no mention of the LIOC or called any of LIOC representatives before the subcommittee. The committee had in fact raised queries over why the stocks which had only sediments could not have been filtered and distributed.
Minister Ranatunga asked President Sirisena at the ministerial meeting to call in the Criminal Investigation Department to probe who was responsible for the petrol shortage. The President replied that he had just got the Subcommittee report and would decide on the matter.
Another measure the President announced was that the Cabinet Subcommittee headed by Minister Sarath Amunugama should continue to monitor the fuel distribution in the country. Other members of the Committee are Anura Priyadarshana Yapa and Patali Champika Ranawaka, both of whom have been in charge of petroleum before Minister Arjuna Ranatunga.
---
PM going to India
Prime Minister Ranil Wickremesinghe will leave for a two-day official visit to India on November 22.
---
Rs. 140 million in safe: Britain raises query
A Commission of Inquiry in Colombo heard details some four months ago about a Sri Lankan turned British national who placed Rs. 140 million in cash in the safe of his local company.
This had been part of money allegedly used by former Minister Ravi Karunanayake to purchase an apartment at Monarch residencies. It had been owned by Arjun Aloysius who is a subject of the Commission probe.
Now comes the news that the man, once an accountant, is in deep trouble. The tax authorities in Britain have asked him to explain how he inherited this amount, and why he has not declared it and paid tax on the income.
---
Wheeler-dealer politico gets cement on his face
When concluding deals, both politicians and businessmen, are equally adept at cementing their ties with foreign investors. The better it is, the greater the reward.
One deal that has been cemented in the deep-south, however, has caused a stir. This is after a politico-businessman, known in trade and industry circles for "operating below the radar," summoned the big boss of a merchant company to his office.
It was not for a meal of fried rice or a tot of Johnny Walker Black Label, his favourites. "If you want to work with us, please make sure you give 51 per cent of your equity to my friend," he declared. The friend, also a lover of Johnny Walker, is known to be a close chum and partner of the politico.
But the big boss did not take kindly to the request. "We already have a Sri Lankan partner and they have only 30 per cent stake," he declared. He will continue to work with them, he said. When the Sri Lankan partner heard the news, he laughed. "Like in the western movie Dirty Harry, I would have shot him if he undercut me," he joked.
---
SriLankan flies shy of 'emergency'
SriLankan Airlines has responded to our report last week about the emergency landing of its flight in Kunming: "The flight that was referred to never 'made' an emergency landing, but 'landed safely' without any emergency being declared," it says taking umbrage under technical jargon.
The letter says, "The facts are as follows. On 7th November, Flight UL 829 was on its approach to land at Kunming International Airport in China. The landing was discontinued due to the flaps not extending to the correct landing position. The aircraft was reconfigured after completing the relevant checklists and then landed safely as per the flight crew operating manual instructions, without any incident. At no time did the crew declare an emergency, nor was there any reason to do so."
Note by Jamis Banda: SriLankan Airlines confirms all the facts reported in story. However, it seems to be splitting hairs over "no emergency landing" and "landing safely." When an integral part of an aircraft is malfunctioning, the question is whether it is an emergency or not. Should one wait till it is declared an "emergency?" And no word about the aircraft having to be ferried back to Colombo without passengers. Suppose that is not an emergency either.
---
Shangri-La birthday lunch for Rajapaksa
Hotel Shangri-La which was introduced to Sri Lanka by President Mahinda Rajapaksa by handing it the Sri Lanka Army premises in Colombo's Galle Face area invited the former President to lunch on Friday — the day after the incumbent President Maithripala Sirisena formally declared the hotel open.
President Rajapaksa was not among those at the dinner for 300 guests either the previous night at which Prime Minister Ranil Wickremesinghe was the chief guest.
Friday also marked the 72nd birthday of the former President.
---
Huge traffic jam over State Minister's ego show
The bumper-to-bumper traffic, just outside the World Trade Centre in Fort was interrupted and the traffic cops were running helter-skelter with their whistles blowing. It was all because a brand new, gleaming black Mercedes Benz stopped suddenly after doing a U-turn. All this while, a young politico again in the news this week for the wrong reasons, stood there like a statue until the car door was opened for him.
The driver of the government-owned Benz had to alight from the car, run a circle to open a rear door for the state minister to board. The state minister of great self-importance sat down and the driver closed the door much to the chagrin of onlookers. Traffic had increased by then. A subject clerk at the nearby Treasury, who saw the spectacle, remarked in Sinhala "Shaa!!! Hari sepai jeevithey deng"; how comfortable life is now.
---
VVIPs livid over tapping of his phone
A VVIP was livid that someone had been monitoring his telephones, obviously to find out what he was saying.
He did not hide his feelings when he told a group both from the UNP as well as the SLFP that such things had not been done even during the regime of former President Mahinda Rajapaksa.
---
Jaliya has no immunity; warrant for arrest
Do Sri Lankan diplomats who have concluded their postings in foreign capitals enjoy diplomatic immunity?
The question has come to the fore in the wake of one of them facing court action over the alleged misappropriation of funds whilst serving in a foreign capital. The diplomat, Jaliya Wickremasuriya, former ambassdor to US, had obtained court permission and travelled to Washington where he has business interests.
He is now learnt to have taken up the position that he cannot be ordered to return to Sri Lanka because he enjoys diplomatic immunity. In support of his argument, he had produced a document from the Government to say he enjoyed such immunity.
However, authorities in Colombo had got in touch with the former diplomat's host country. They had officially confirmed in a document now, that he does not enjoy such immunity. As a result, a court order has now been issued for his arrest.