It's Hathuru 'when' rather than 'would' Hathuru
By Champika Fernando
View(s):
Sri Lanka Cricket will soon have a full-time head coach, and with Chandika Hathurusingha resigning from the Bangladesh Cricket Board, there is optimism that the 49-year-old will land the job here.
There is no official intimation with regard to his appointment but the Sunday Times learns the local board is waiting for his release by the current employer to seal the appointment.
If all goes well, Hathurusingha should be here in time to take the team to Bangladesh—Sri Lanka's next international assignment after the current Indian series. Last week, Sri Lanka appointed Thilan Samaraweera as batting coach, reportedly on Hathurusingha's recommendation. Samaraweera was Bangladesh's batting consultant under him.
The local board is tight-lipped but confirmed that they will appoint Graham Ford's replacement by the end of this year. They have had four candidates for the job, including interim coach Nic Pothas, Jason Gillespie and Geoff Marsh. But their preferred choice has been Hathurusingha, a highly-rated coach in world cricket at present.
"We cannot make any official comments as of now," said Sri Lanka Cricket President Thilanga Sumathipala. "For us to consider him, he has to make himself available. However, we are in the process of putting things in place for the national team. We have got one of the best batting coaches around. We also have Rumesh Ratnayake as bowling coach and we are in the process of finalising our head coach. We will do it soon after the current tour."
Hathurusingha is contracted by BCB until the 2019 World Cup but SLC had been in negotiations with him since Graham Ford's exit as Sri Lanka head coach in June. It's not clear, however, whether his resignation is directly linked to the lucrative offer from the home board or a result of a deteriorating relationship with Bangladeshi players and board higher-up.
According to reports from Bangladesh, there has been some tension between the coach and senior players of the team recently, while many are speculating that the distance between board and coach increased when BCB higher-ups lately began to interfere with team selection.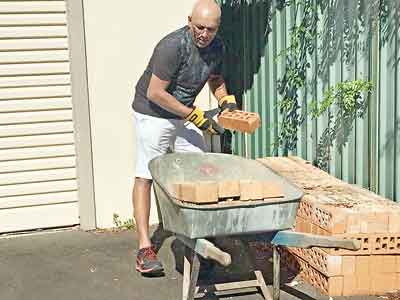 Bangladesh Cricket Board President Nazmul Hassan confirmed receiving a letter of resignation from the coach during their recent tour to South Africa. They have not accepted the letter yet. In 2016, Hathurusingha wanted to resign but had convinced him to stay on. Reports say he is now expected to return to Bangladesh on November 15.
Under Hathurusingha, Bangladesh cricket made significant strides. They reached the semi-finals of this year's Champions Trophy—their first appearance in a semi-final of a global tournament—and also beat India, South Africa. They beat England and Australia at home in Test cricket and also Sri Lanka in a Test series at home to level the two-match series 1-1.
Hathurusinghe is one of the highest paid coaches in world cricket and the Sunday Times learns SLC is willing to offer him a lucrative pay package, much higher than what SLC had paid previously, if the former Sri Lanka opener is willing to accept.
Hathurusingha was groomed to take over as head coach when he was drafted in to the national team as "shadow coach" but a disagreement between the then board's interim committee head DS de Silva and him saw Hathurusingha migrating to Australia. Then national team skipper Kumar Sangakkara wrote a letter pleading the board to retain the coach given his contributions to the team but no interest was taken. In Australia, he had a brief stint with the New South Wales cricket team before moving to Bangladesh in July 2013.
Gunaratne likely to join the squad
All rounder Asela Gunaratne is expected to join the Test team currently touring India by November 20, Sri Lanka Cricket said on Saturday.

An effective all-rounder who has won several matches across all formats for Sri Lanka before a thumb injury ruled him out during the home Indian series in July, has been asked to play at least two matches of the Emerging Trophy tournament to regain match fitness.

Though he has fully recovered from the injury, the selectors did not consider him saying Gunaratne should gain match fitness to consider him for selection.

"We have asked him to play at least two matches in the current Emerging Trophy Tournament to gain match fitness as we are hoping to send him to India to join the team as the 16th player," said SLC President Thilanga Sumathipala.

Gunaratne represents Army in domestic tournaments and Emerging Trophy allows all teams to enlist four senior players.

Sri Lanka play three test matches starting November 16 in Calcutta. Meanwhile Sumathipala also said that they did not agree with  the selectors' decision to drop Kusal Mendis and Kaushal Silva from the 15-man squad for the Indian Test series.

"We had an hour-long discussion with the selectors as we thought, both these cricketers should have been considered for the tour. At the end their decision prevailed. But we strongly feel both of them should have made into the team and even the coach supported our view," Board President added.

Both Mendis and Silva endured a modest series against Pakistan in which both failed to make a decent contribution to the team's success.

Even Sri Lanka's former skipper Mahela Jayawardene questioned the selectors' wisdom to drop him from the squad. He said even if Mendis is not playing, he should have been in the squad.

Responding to Mendis's exclusion, Chairman of Selectors Graeme Labrooy had said they were only protecting the player.

"We don't want a situation where he plays two more innings, gets two low scores and then drop him and destroy his confidence further. He has got age on his side and we want him to go on to become one of the greats of the game. We want him to play for another ten years," Labrooy had said.