Budget highs and lows: People have their say
View(s):

The Budget proposal for 2018 has drawn mixed reactions from the common man/woman as they start to digest the contents.

Some say it has opened up many opportunities while others say their expectations of the cost of living being eased has not been fulfilled.

Excerpts:

Wathsala Madhurangi (21), Colombo University Arts Faculty student

It is a good move to increase the number of students eligible for the Mahapola Scholarship scheme by 3,000. I have many colleagues who should receive it but do not.
It is also important to increase the Scholarship at least up to Rs 8,000 from the current Rs 5,000 as this is not enough to meet the daily expenses. The health Insurance scheme is also a good concept but it should be implemented properly.
At every Budget new subjects in the fields of technology and business are introduced. But they should look to introduce new subjects in the Arts streams too.

Sunil Jayasekara (66), retired SLTB worker from Thalapathpitiya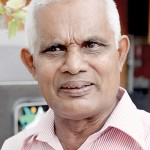 I don't think pensioners will benefit much by extending the 'Agrahara' Insurance to all the retirees. People can only obtain insurance when they are sick. But as pensioners we face numerous economic hardships because the pension we currently receive is not enough to face day to day expenses. We expected an increase in the pensions we are currently paid. I think the previous pension scheme should be restored.
Varisa Wickramaarachchi 60 from Piliyandala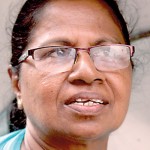 The increase in charges for services provided by Government agencies is unfair. If we take an application form from an agency the expense the government has to bear is almost the same but now they are going to increase it by 15 %.
We have to go to government offices frequently to get copies of birth certificates, documents regarding deed etc.
Although the amount has been increased there is no improvement in the efficiency of government institutions. Now we have to face these expenses in addition to the high cost of living.
D.M.Shelton (53), private bus driver from Udahamulla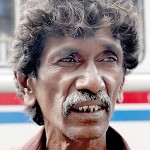 If electric buses come into the market then the fares of those buses will be comparatively less than what we charge and everyone will start using SLTB electric buses.
We toil a lot to earn at least Rs.3,000 a day and on some days we get even less than that. We are already affected by the lower train fares. If electric buses are introduced then the fares in both state run and private buses should be the same so that commuters will be equally distributed.
I have driven buses for the past 10 years, and technological improvements are good but if the touch system is going to deprive jobs of conductors, then it is not fair because they too have families to look after.
M.H.Somapala (72), three wheeler driver from Nawala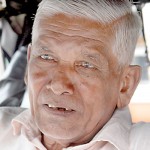 The introduction of electric three wheelers is good because then less money will be spent on fuel and we won't have to face a fuel crisis in the future. It is also favourable to the environment.
But we will be happy if the government initiates some form of relief scheme for us to purchase electric threewheelers.
Meters are mandatory if three wheeler drivers quote unfair rates. But I don't feel it is compulsory to have a meter if a specific amount is agreed upon by both the driver and the passenger.
Tourist tuk tuks are ideal especially for youth. They have the potential to promote tourism in the country but they also have to be trained to drive.
Anton Kumara (42) vegetable vendor from Kirulapona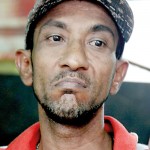 The decision to take Manning market to Peliyagoda is impractical as it is too far for most of the vendors and many of us buy our vegetables from the Manning market.
Generally from Colombo to Nugegoda a lorry charges Rs.60 for one sack of vegetables and now when the market is relocated in Peliyagoda the lorries will charge twice that amount.
This will result in vegetables being sold at higher prices in some places and we will lose our customers.
Lalani Boteju (50), housewife from Nugegoda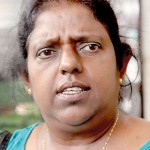 I personally feel that this is not a successful; budget. We as housewives spend most our time in the kitchen and are affected by the price hike of goods. We have never benefited from any budget. When there is a price increase it immediately comes into operation and is reflected in the market. However when a price is brought down it takes weeks to be effective.
However the Government's decision to strengthen the Consumer Affairs Authority is a positive move as it could protect consumers from being exploited.
Y. Dayananda (42) businessman from Moragahahena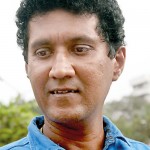 I appreciate the proposal to improve mental health care facilities in the country. However it is important to upgrade other hospitals around the country too by providing basic requirements.
Imposing high taxes to curtail the manufacture of illicit liquor is a good move. But I dont think by solely imposing taxes we can control the consumption of illicit liquor. However since the the tax imposed on beer has been brought down there will be an increase in beer consumption.
I don't think imposing taxes when manufacturing polythene and plastic would reduce their usage. Other steps should be taken concurrently to curtail usage.
T.B.Sarath, Secretary, All-island Farmers Federation-from Polonnaruwa
This budget has not suggested any form of development in the agriculture or industry sectors. We were hoping to receive an insurance scheme.
Using solar power is an encouraging initiative. This should have been implemented a long time ago. The water saved as a result of using solar power should be diverted to the agriculture sector.
The Government has to review their water management policies and give priority to the agricultural sector.
Instead of expanding manufacturing in the country the government has taken steps to sell the natural resources of the country.
Sujith Samantha, President, All Island Multiday Fisheries Trawler Owners Association
Many proposals in the budget could have a positive impact on the fishing industry. But we are doubtful whether these would be implemented properly as similar proposals that were proposed earlier never saw the light of day.
The government has agreed to bear 50% of the cost of only multi-day boats of more than 55 feet length. I think this concession should be given to fishing boats at least up to 48-50 feet long. We would be able to save a huge amount of money if Milk Fish which is used as bait is produced in the country as proposed in the budget. The decision to build a fisheries harbour in Mannar is also a long felt need of the fishing community of the area.