Crikorona at Mount beach
View(s):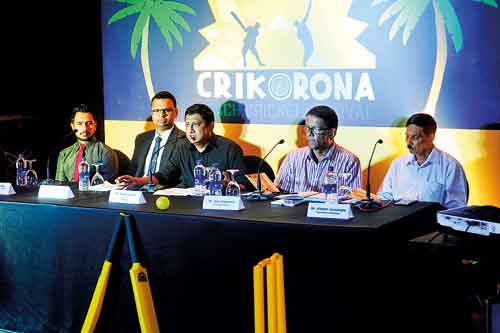 Sunset Crikorona, what could be the biggest-ever Beach Cricket Festival in Sri Lanka, organised by the Mt. Lavinia Hotel, will be held at their hotel beach front next Saturday, November 11.
The 6-a-side cricket tournament will be played under a carnival atmosphere with the participation of 16 top blue-chip corporate teams in the country, each team comprising five males and a female. The 16 teams, all participants of the Mercantile Cricket Association premier and division 'B' tournament players, have been divided into two groups each of eight teams.
Group 'A' will include David Peiris Motor Company, Fair First, Citizens Development Bank, Bodyline, Unilevers, Trelleborg, Siuleta and Hidramani while the Group 'B' consists of Unichela, SriLankan Airlines, Nations Trust Bank, Teejay, Morrisons, LB Finance, DIMO and Stafford Motors.
Matches will get under way at 2.00pm in the afternoon and the final matches will be played under lights and are scheduled to be over by 8.00pm.