'Timeless Classics' at Shangri La- Colombo
View(s):

'Timeless Classics', featuring the Soundarie David and Shehara (Shey) Liyanage, is a concert to raise funds toward two of the Rotary Club of Colombo East's anchor projects namely, Project BEAP—Accident and Emergency Trauma Unit Centre at the Teaching Hospital in Batticaloa, and the eradication of dengue which has claimed many lives during the last few years.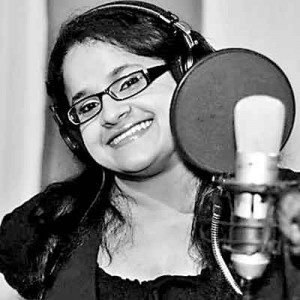 The Rotary Club of Colombo East is proud to partner with Shangri-La Hotel, Colombo for this worthy cause.
'Timeless Classics' will take place at the Shangri-La Ballroom on November 26, 2017 and as the largest ballroom in the city. 'Timeless Classics' is the very first musical Concert to be held at the Shangri-La Ballroom. Shangri-La Colombo will officially be opened on 17 November by the President Sirisena.
'The Trauma Centre of the Emergency and Accident Services at the Batticaloa Hospital is to be upgraded and modelled after the Karapitiya Emergency Hospital, a previous project of the Rotary Club of Colombo East. This initiative is a long overdue need in Batticaloa as the Eastern Province has approximately 7 lives being lost each day and many more persons injured' says Indrajith Fernando, President of the Rotary Colombo East. He further adds, "We are also engaged in multiple dengue eradication projects across the island which include funding research in the hope of bringing about medical-science breakthroughs in this field". The Rotary Club Colombo East appreciates the support extended by the Government of Sri Lanka on both these projects.
A sum of two million (USD) has been donated to the project by local and foreign donors thus far, and with the 'Timeless Classics' concert the Rotary Club are confident of driving further funding for this national minded project that is surely the need of the hour.
Tickets for 'Timeless Classics' are priced at Rs. 10,000/- (VIP), Rs.7500/- (Gold) and Rs. 5000/-( Silver) can be purchased by first week of November.
Contact inquiries@beyondwealth.lk or tickets@beyondwealth.lk or call 77 359 6651