Safeer flies to India and Korea with "Swings of Love"
View(s):

Veteran dramatist and experimental playwright M. Safeer will stage his latest international production "Swings of love" at the "IAPAR International Theatre Festival" on November 8. This will be the world premiere of "Swings of love", the play was written by Manjula Wediwardana and stars Italian actress Julia Filippo.

Along with the performances, director Safeer and actress Julia Filippo will also conduct workshops on 'Movement theatre' and 'Acting' for the university students in Pune.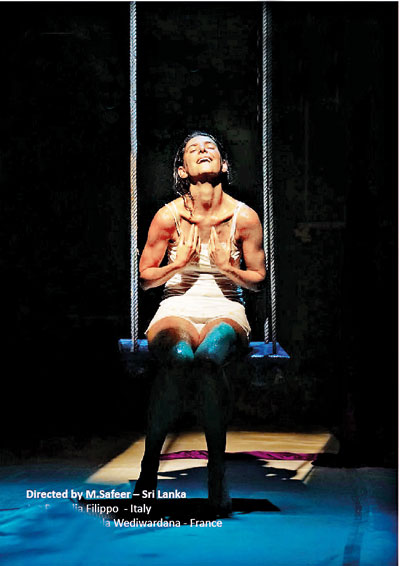 Sujeewa Pathinisekera, Jeewanthi Perera, A.K.Rojan, Tharushi Kavindi and Ishan Udayanga will accompany M. Safeer.
"Swings of love" is a co-production of Inter Act Art – Sri Lanka and Itínera – Italy.