The danger Colombo had to face
This article is part of a continuing series on Sri Lankan history
View(s):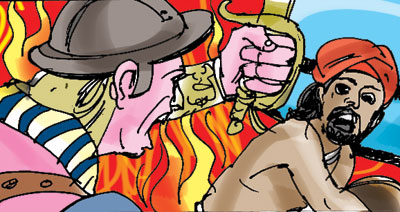 In 1930A.D., King Senarath too besieged Colombo. There was just a scanty army at Colombo then. But they fought with a lot of dedication and protected Colombo. When supplementary armies came by sea, they were chased away by King Senarath's army. During this time too, there was no security organization sufficient to protect Colombo.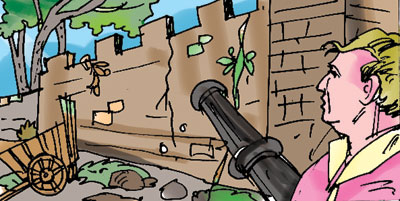 The fort was in a state of decay. The cannons were just left here and there without any proper installation. There was a shortage of ammunition. They faced a food crisis too. Yet, in spite of all this, Colombo remained the main fort of the Portuguese.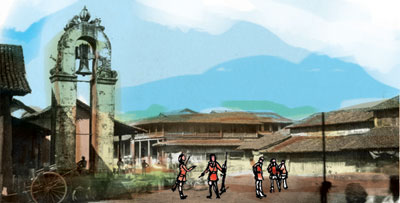 They were able to keep it under their control for well over a century. With a circle of twelve bases, the exterior of the fort was surrounded and it was named Bastian. All 12 were connected by a wall, separately to the North was a big bay. West was open to the sea.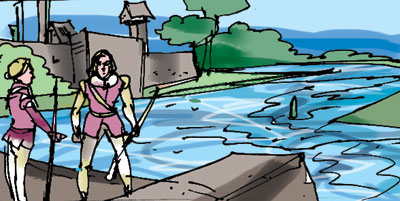 The South was protected by a lake made by them. The section open to an enemy attack was fully strengthened by three walls named, St. John, St. Stephen and
St. Sebastian. The main entrance from the fort to the city was close to St. John.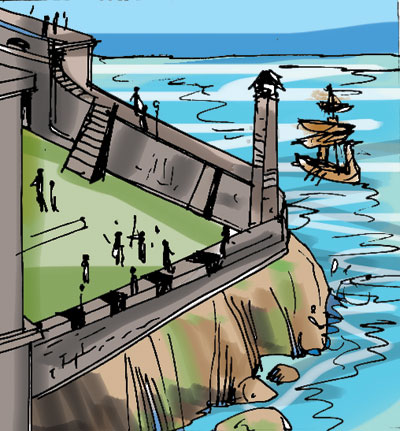 This entrance was named Kayman's Gate. From this gate, one enters a bridge that could be moved up and down and protected by a fort that is facing Negombo. The opening at St. Sebastian was named Queen's Gate.
By Halaliye Karunathilake
Edited and translated by Kamala Silva
Illustrated by Saman Kalubowila