Awesome Thriphala
By Kumudini Hettiarachchi
Aralu, bulu and nelli join statins as cholesterol busters
View(s):
A humble but magical 'trio' used by ancient veda mahattayas have stunned the world of modern medicine by their 'healing' powers right here in Sri Lanka.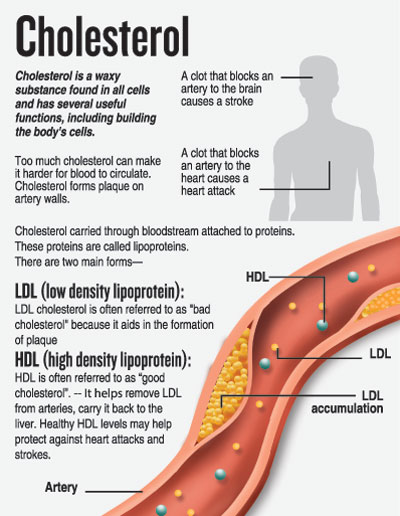 The three herbal fruits — aralu, bulu and nelli — are potent fighters in the battle against high cholesterol, the Sunday Times learns. Not speculation nor rumour, but tried and tested is the aralu-bulu-nelli combo in an indisputable Clinical Trial (CT) conducted by the guru-gola (teacher-student) pair, Consultant Physician Prof. Colvin Goonaratna and Senior Consultant Cardiologist Dr. Ruvan Ekanayaka.
Thriphala is the most ancient ayurvedic prescription dating back to the time of Charaka, explains Prof. Goonaratna before launching into how the CTs were conducted at Link Natural Products (Pvt) Ltd.
He stresses that he joined this company that manufactures herbal products as its Consultant for CTs after determining that it is 100% herbal. The company's manufacturing laboratory has got Good Manufacturing Practice (GMP) certification.
Giving the backdrop, Prof. Goonaratna says that reading up on aralu (Terminalia chebula), bulu (Terminalia belerica) and nelli (Phyllanthus emblica), he came across an article in an Indian journal which stated that Thriphala reduces cholesterol after some animal and human studies.
"However, no CTs had been conducted and CTs are the gold standard when assessing a drug or a surgical operation," he says, adding that he then "consulted" Dr. Ekanayaka, most probably the only non-heart patient to do so.
Dr. Ekanayaka was very interested and that is how the study, from December 2014 to March 2016, became a reality, with the study being designed by Prof. R. Sooriyarachchi of the Department of Statistics of the University of Colombo, who came up with the required numbers, which they followed to the letter.
Thereafter, Dr. Ekanayaka invited patients from the National Hospital's Institute of Cardiology who were on 10mg of the atorvastatin, as "maintenance" against their cholesterol levels from rising, to take part in the study. "These patients had been on an uninterrupted 'stable dose' of atorvastatin for six to nine months for lipid regulation."
Lipid regulation is essential as hyperlipidaemia is a major risk factor for cardiovascular disease (CVD), which in turn, is the leading cause of morbidity (illness) and mortality (death) in the world. (Hyperlipidaemia means raised serum levels of one or more of total cholesterol — low-density lipoprotein cholesterol (LDL-C), triglycerides (TGs) or both total cholesterol and triglycerides.)
Combined with lifestyle modifications, lipid-regulating medication is a key component of both primary and secondary prevention, with statins being the undisputed first-line drugs for it. But they have a large number of side-effects, it is learnt.
In this double-blind randomized controlled study, there were two groups of patients:
One group of 101 patients on 10mg atorvastatin daily who were each given a Swastha Thriphala Caplet in the morning and two after dinner at night for three months. This was the treatment group.
The other group of 97 patients who were on 10mg atorvastatin daily who got placebos for three months. This was the control group.
The Sunday Times learns that in such a CT, some of the participants (those in the treatment group) are given the medical treatment which the researchers are bent on testing, while others (those in the control group) are given a fake (placebo). 'Double-blind', meanwhile, means that both the researchers and the participants do not know who is getting what, until the study ends.
"In a CT, the primary concern is whether by giving the medication the patients will come to harm," stresses Dr. Ekanayaka, underscoring that regular routine investigations were carried out and a watch kept whether there would be any adverse event.
The "only" side-effect was loose stools and that too only in some, points out Prof. Goonaratna.
Amazing findings

The findings of the study published as 'The effect of thriphala, a herbal Ayurveda formulation, on serum lipids in patients on a maintenance dose of atorvastatin for hyperlipidaemia: A randomized controlled trial' in the most recent issue of the Ceylon Medical Journal are amazing:

· Thriphala not only reduced cholesterol but had an impact on the 'bad' cholesterol overall. Those who got Swastha Thriphala as an adjunct dose to atorvastatin 10mg had a "significant" (p<0.0001) reduction in the mean total blood cholesterol; mean cholesterol/HDL ratio (p<0.0001) and mean non-HDL-cholesterol (p<0.0001).

· In contrast, in the control group who took atorvastatin and the placebo, the reduction in total blood cholesterol was negligible (p<0.28) and the cholesterol/HDL ratio actually increased, albeit by a narrow and non-significant margin.

· Thriphala clearly had a beneficial effect on non-HDL cholesterol "over and above" the benefits seen only with atorvastatin.

This is particularly significant, says Prof. Goonaratna and Dr. Ekanayaka as the non-HDL cholesterol component of lipids including atherogenic particles are recognized as a risk factor for atherosclerotic disease (build-up of plaque in the arteries).

· Thriphala did not increase liver enzymes – those who were given the caplets remained with perfect livers. There was no effect on the blood-test marker for inflammation in the body — C-reactive protein (CRP). Usually, CRP which is produced in the liver will increase if there is inflammation.

· Thriphala did not induce diabetes, but in fact there seemed to be a mitigatory effect on high sugar levels.

While concluding that Thriphala used in the stipulated dose as an adjunct to atorvastatin 10mg daily significantly enhances its cholesterol reducing action in patients, Prof. Goonaratna and Dr. Ekanayaka add that the use of Thriphala as a single therapy for lipid regulation and the mode of its action "deserve" investigation.