Home » Magazine » TV Times
TV Times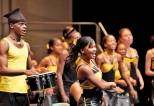 The Fourth 'Asia Pacific Choir Games and Grand Prix of Nations' will be held on 22nd Sunday and 26th October at the Nelum Pokuna at 7.00pm. An exquisite varied programme of immense interest to the many choral music fans clamouring for entertainment will be performed by the cream of Asian and European Choirs, throughout the [...]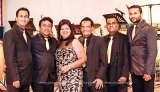 Popular band Lankika and the Golden Chimes will be in action at the 'Primary Family Day' of the St. Sebastian's College, Moratuwa on 28th October commencing at 3.00 pm. at the College premises. Golden Chimes will be providing music for the evening while Ronnie Leitch, Sohan Perera and Tekla will be performing as guest stars.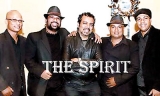 The   best of   artistic talent from Moratuwa will be enacted on stage when the 'Moratuwa   Arts Forum' (MAF) presents their glittering spectacle 'Pun Sanda  Paaya 2017' on 4th November   at 6.30 pm at the Holy Emmanuel Parish  Hall, Moratuwa. The 'Pun Sanda   Paaya' show bringing  out the cream of hometown  talent  is a pet event executed   periodically by the Forum and  is now  being  held  [...]

"Victoria & Abdul", a biopic comedy drama narrating how Queen Victoria strikes up an unlikely friendship with a young Indian clerk, Abdul Karim, is now being screened at Liberty cinema Colombo. Based on the book of same name by Shrabani Basu, and on the real-life relationship between Queen Victoria and her Indian servant Abdul Karim, [...]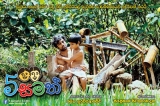 '5 Samath', a family movie highlighting the social and practical effects of the highly competitive grade five scholarship examination is soon to be released in theatres in Sri Lanka. Directed by Jayaprakash Sivagurunathan, the cast of '5 Samath' comprised of both veteran stars and children. The cast includes Dilhani Ashokamala, Semini Iddamalgoda, Giriraj Kaushalya, Dayadewa [...]

Internationally renowned filmmaker Asoka Handagama won the Best Screenplay and the Best Picture awards for his Let Her Cry (Ege Esa Aga) at the recently held Fifth Derana Sunsilk Film Awards. While veteran Asoka won the Best Picture award, the Best Director was won by young new director Sameera Rangana Naotunna for his maiden film [...]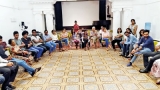 Colombo Theatre Forum, a platform created for those who are seeking new dimensions in Sri Lankan theatre will have its latest event 'The Dramaturge' on October 31 at the Goethe Institut Hall from 5.00pm onwards. Organised by Inter Act Art theatre and Goethe – Institut Sri Lanka, the evening will include screening of a documentary [...]
Rajitha Dissanayake's multi awarded play 'Nethuwa Beri Minihek'- 'Man much needed' will be staged at 3.30 and 6.30 pm on October 29 at Sripali Theatre in Horana. The play won awards including the Best Play, Best Screenplay, Best Direction, Best Actor, Best Supporting actor and actress and the Best Stage setting. The play stars Dharmariya [...]
Prof. Ediriweera Sarathchandra's play 'Sinhabahu' will be staged at 8.15 am and 11.00 am on November 6 at YMBA Theatre in Borella. The play is a prescribed text for the Sinhala subject of the GCE Ordinary level exam.
One of the best theatrical productions by Dayananda Gunawardena 'Madhura Jawanika' will go on the boards at 6. 30pm on October 29 at Maharagama Youth Centre theatre. The play stars Bandula Wijeweeera, Jackson Anthony, Rodney Warnakula, Madani Malwatte, Rathnasheela Perera, Tharanga Kumari, Indika Jayasinghe, Wasantha Gunawardena, Buddhika Ranaweera and Jayanath Bandara. Music direction by Pubudu [...]

Sri Lanka's first ever dedicated Performance Arts Theatre for tourists is to open at the Waters Edge on the banks of the historic Diyawanna Oya next month. The state-of-the-art 'Sri Dharanee Performance Theatre' fills a huge vacuum in Sri Lanka's cultural entertainment sector, where tourists will be treated to high quality performances of traditional Sri [...]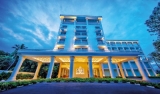 The Golden Crown Hotel, a luxury 5 star property located on 2 acres of beautifully landscaped gardens in Kandy and designed by renowned architect Dr. Upendra Rajapakse, will shortly open for the festive season. Owned by The Golden Crown Hotel Pvt. Ltd., which is a subsidiary of Serene Holdings, who already operates Serene Grand Hotel [...]