'Punsanda Paaya 2017' Concert with a Difference
View(s):

The   best of   artistic talent from Moratuwa will be enacted on stage when the 'Moratuwa   Arts Forum' (MAF) presents their glittering spectacle 'Pun Sanda  Paaya 2017' on 4th November   at 6.30 pm at the Holy Emmanuel Parish  Hall, Moratuwa.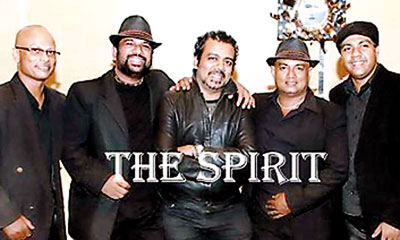 The 'Pun Sanda   Paaya' show bringing  out the cream of hometown  talent  is a pet event executed   periodically by the Forum and  is now  being  held  for the eighth time  since1994 where 'Moratuwa   Arts Forum' was founded.
A pot-pourri of popular Singers, Musicians, Dramatists, Comedians and Dancers will be featured in this three hour entertainment  package, which  is  expected  to be a sell-out  affair. To name the Moratuwa stars who would be in attendance will be Sunil and Piyal of Gypsies fame, Melantha of Mirage fame, Lincoln de Silva of Super Pink N' Purple, Sureshni Wanigasuriya formerly of X'Periments, Manela Joseph of Winslow Six fame, Sohan and Shane Vaas of Globe, Merril Fernando of 'Amigos Romanticas' fame along with Anuradha Mendis, Priya Peiris of Labambas fame, Nihal Nelson, Somasiri Fernando, Christopher Paul, Saman de Silva, Paul Fernando, Keran de Silva, Sapumal Fernando (Derana Dream Star finalist), Erandi Perera (Sirasa Super Star finalist), Rajitha (Ping Pong) and Denuwan.
The musical backing will be provided by Luky Deva and his band Spirit and they will be joined by Shenya Napthalie, Dinesh Gamage, Stephanie Nicole, Deepa Fernando, Don Guy (Local Charlie Chaplin) Jagath Devapura, Clinton Fernando, Brian Coorey, Hiran Fernando, Thilak de Mel, Rita Bertus and Ivan Fernando, Nihal Fernando of NiRo fame, Sarath Goonawardane, Hemaka Fernando and Lilanthi Jayaratne.
Internationally acclaimed Chandana Wickremasinghe with his dance troupe will no doubt add value and as usual 'MAF' dancing bevies Janadari Salgado, Jayagra Mendis, Neluka Wickremasekara and Rupika Sutherland will bring a lot of colour to the concert.
'This will be a concert that should not be missed by any. Most of the MAF members and few of the popular stars will be there to rock the show' said Laksiri Fernando of MAF.
All Moratuwa folk are advised   to buy tickets   well   ahead   of the event from  the locations advertised. 'MAF' assures   all entertainment   lovers   a great package of happy family entertainment at 'Pun Sanda Paaya 2017' said Lukey Deva the Chairman of the Project Committee.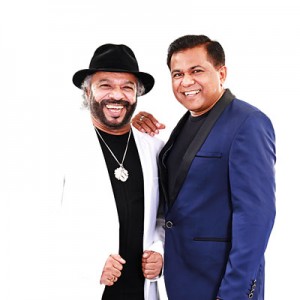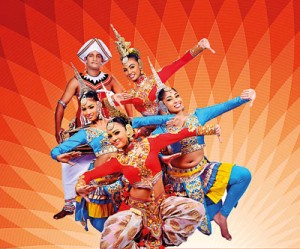 Ticket are priced at Rs 1,500/, 1,000/-, 700/- and Rs 500/- and are available on sale at Multi Pharmacy-Rawatawatte, Hush Lush Book Shop-Rawatawatte, Milk House, Idama, Crown Cycle Centre -Koralawella, Multipha Pharmacy-Soysa Pura or call Erington Perera on 077 8587287 / 011 2648222, Laksiri Fernando on 0773762275 and Anuradha Mendis on 077 794 4143.