Asia Pacific Choir Games and Grand Prix
View(s):

The Fourth 'Asia Pacific Choir Games and Grand Prix of Nations' will be held on 22nd Sunday and 26th October at the Nelum Pokuna at 7.00pm.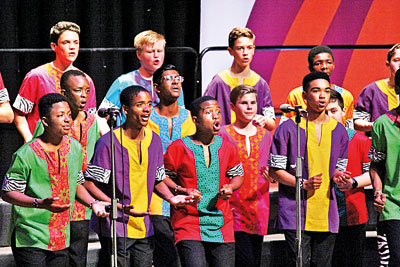 An exquisite varied programme of immense interest to the many choral music fans clamouring for entertainment will be performed by the cream of Asian and European Choirs, throughout the final weeks this October. The list includes, 10 choirs from China, 11 from Indonesia, 8 Indian, 4 Iranian, 2 Croatian and single choir each from Russia, Latvia and Thailand, totalling 38 International Choirs and 35 local choirs.
Besides the sprightly contest for medals, there is free entertainment galore, in a series of daily friendship concerts on the Fairway Centre Stage at 5.00 PM at the Nelum Pokuna and 2 glorious sacred music performances at St Mary's Church Bambalapitiya on Monday 23rd at 3.00pm and Thursday the 26th at 10.00pm.
Two Gala Celebration concerts titled 'Asia Celebration' and 'Europe Meets Asia', featuring reputed International and our own indigenous choirs will be staged, the first on Sunday the 22nd of October at Temple Trees at 7.00pm and on Thursday, the 26th October at Nelum Pokuna also at 7.00pm.
This weeklong prestigious celebratory concerts, presented by the Colombo Cultural Hub Trust and the Sri Lanka Tourism Promotion Bureau, in collaboration with Dilmah and featuring in South Asia for the first time.