Singapore company gets huge coal contract
View(s):

The Government has just approved a US$ 90 million deal to procure 2.5 million metric tonnes of coal for the troubled Chinese-built Lakvijaya power plant in Norochcholai. The decision came after President Maithripala Sirisena had earlier put on hold the matter for further discussion. This quantity is required every year to operate the three 300 megawatts coal power plants which have been hit by regular breakdowns.

The contract of the current supplier expired on April 30 this year. In June, the Cabinet of Ministers decided to choose a supplier from September 2017 to April 2019 by calling for bids from registered suppliers. According to Power and Renewable Energy Minister Ranjith Siyabalapitiya, it was proposed to purchase 50 percent of the requirement through the proposed tender and the balance through spot tenders from September 2017 to April 2019.

He has said that the latest procurement has been initiated by the Department of Public Finance by appointing the Technical Evaluation Committee and the Cabinet Appointed Procurement Committee. When bids closed in August this year, five companies had forwarded quotations.

The lowest bid by Gap International Ventures Sdn Bhd (Malaysian),Minister Siyambalaptiya has said, was rejected since it "is incomplete." The second lowest bidder was Kausa Alam New Energy Singapore Ptd. Ltd, and this, he has declared, was "rejected due to submission of incomplete bid security."
According to the Power and Renewable Energy Minister, the third lowest bidder, Adani Global Pte. Ltd. based in Singapore, was the "responsive bidder". Also considered as a responsive bid was Swiss Singapore Overseas Enterprises Pte. Ltd.

Minister Siyabalapitiya has said the Standing Cabinet Appointed Procurement Committee considered the TEC recommendations and decided to renegotiate the price reduction with Adani Global Pte. Ltd. It had agreed to offer a price reduction of four US cents a ton. Now it will supply at an FOB price of US$ 80.14 a metric tonne.
---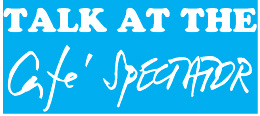 No talks, only report handed over to PM
The Association for Friendship and Love (AFRIEL), an NGO based in Vavuniya, carried out its own survey on the proposed constitutional reforms.
For months, it continued its efforts for a meeting with Prime Minister Ranil Wickremesinghe. It came last week when an AFRIEL youth delegation was told they could meet him for a brief discussion in Parliament last Thursday.
The group did hand over a report but no discussion was possible. The occasion had been turned into a news conference after officials of the Prime Minister's office turned up with piles of newspapers.The delegation returned to Vavuniya saying they would seek another meeting for a discussion.
---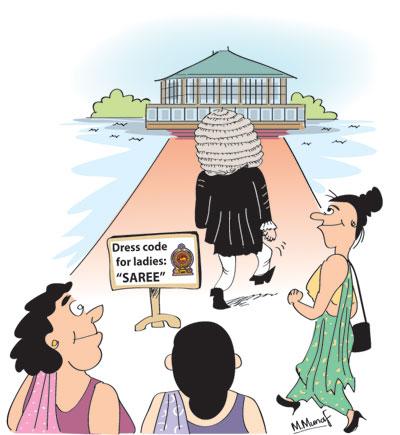 Hats off to Speaker, sleeves off to female public officials
Nine months after this column wrote (Dec. 25, 2016 issue) under the heading "Modesty blaze over sleeveless blouses in Parliament), Speaker Karu Jayasuriya has relaxed a rule that forbade female officials from wearing sleeveless saree blouses when they are in the Official Box in Parliament.
He has now instructed that security officials do not insist on such a dress code from female officials.
Female public servants – and their numbers are growing — were virtually told that sleeveless blouses amounted to 'indecent exposure'. The irony of it all was that the rule seemed to have come from a female MP who had earlier sent a note to one of the lady public servants in the Official's Box through the Sergeant-at-arms not to wear a sleeveless blouse in future.
A notice at the entrance to the Box which said short sleeve blouses will not be allowed has now been removed, and it merely states that the dress code for ladies is "saree". Hats off to the Speaker, and sleeves off for the female public servants.
However, a Parliament official said this liberalisation has not been extended to the female MPs. There may be legislation to increase their numbers in the country's elected bodies, but they must come in saree and blouses with sleeves.
---
Bathiudeen, Yapa clash over CoL
When business for the week was over at the weekly ministerial meeting last Tuesday, a lengthy discussion ensued under any other business.
One of the vociferous critics over the mounting cost of living was Minister Anura Priyadarshana Yapa. He said there was no point in having different committees on the subject if no concrete measures were taken to lower living costs. If it became necessary, even the Minister in charge of the subject, should be changed, said Mr. Yapa. He said the Government should intervene and give priority to the matter.
That was to draw an angry retort from the line minister. Industry and Commerce Minister Rishad Bathiudeen took offence to the suggestion for a removal – which he thought was a reference to him. Other ministers also contributed to complaints over living costs and on the need to take corrective measures.
---
Five questions on FCID: No answers from Govt.
Five questions were asked in Parliament from Law and Order and Southern Development Minister Sagala Ratnayaka over the Financial Crimes Investigation Division (FCID).
They were:
(i) The total number of staff serving at the Financial Crimes Investigation Division (FCID) set up on February 26, 2015.
(ii) The positions there that are rele vant to the staff grade;
(iii) Whether a document containing the names and addresses of the officers appointed to those posts and the total salary paid to each including the allowances and spe cial Allowances paid in addition separately will be submitted?
(iv) The total number of officers who were sent on foreign tours for investigations from February 26, 2015 up to now, the number of countries they have visited, the names of the countries and the amount spent on those visits;
(v) Whether a document containing the names and addresses of the officers who participated in for eign visits, the countries visited and the amount spent on those visits?
The answer to all these questions were the same. "The details cannot be divulged," said Chief Government Whip Gayantha Karunatillake. He was replying on behalf of the Minister who was not present in the House. The question was asked by MP Shehan Semasinghe on behalf of MP Namal Rajapaksa who was also absent at question time.
---
Rs. 120 million machine but ID cards come slowly slowly
A state security arm imported equipment to produce identity cards for their personnel at a cost of Rs 120 million.
A scrutiny of the purchase, now under way, has revealed that it could only produce 200 ID cards a day.
Thus, a source familiar with the deal said, it would take at least a thousand days before the entire cadre received their cards through this equipment.
---
Marapana to represent Lanka at Thai King's funeral
Foreign Minister Tilak Marapana will represent Sri Lanka at the royal funeral of Thailand's much venerated King Bhumibol Adulyadej.
He died on October 13 last year and his remains are lying in state until next week's elaborate ceremonies costing the Thai government more than US$ 90 million. Thailand has been in "a state of mourning." The five day funeral ceremonies will begin on October 25.
---
Officer's act caught on camera
An armed forces officer has come under investigation for allegedly trying to assault a traffic police officer.
Police say the incident occurred at the Thunmulla Junction in Bambalapitiya this week and the cop had lodged a complaint.
The incident had taken a serious turn after a female employee of a television station used her mobile phone to video the incident. She had later had them posted on social websites.