Framing faces and places through art
Elizabeth Moir Senior School Annual Art Exhibition: 'Faces in Different Places'
View(s):
'Faces in Different Places', an art exhibition by the students of Elizabeth Moir Senior School recently took place at the JDA Perera Art Gallery, Horton Place, Colombo 7. The exhibition focused on faces and places and demonstrated the integration of proportion and perspectives.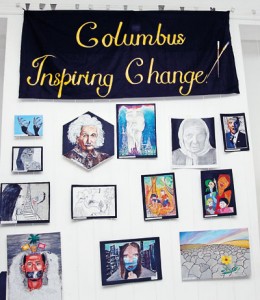 The School's Inter-house art competition was part of the exhibition under the theme " Be the change you want to see in the world". The four Houses were free to interpret the theme, and chose to focus on different social issues including Gender Stigma (Fleming), Acceptance (Hillary), Hypocrisy (Armstrong) and Inspiring Change (Columbus). Armstrong took the overall prize for their stirring and multidimensional work on "Hypocrisy".
The Chief Guest at the event was Saskia Fernando of Saskia Fernando Gallery who commended the students on their work, saying that it was a challenge to choose the winners and complimenting them on their technical ability and on the usage of varied and sophisticated materials, a release from the school said.
Art Teacher Aruni Wijegunawardene described how the students had been encouraged to use multiple media including acrylic, water colour, oil pastels, soft pastels, collage, different types of textures, wiring, photography, clay and more; the use of recycled materials was also an important element of the art installations.
Winners in the senior category included Ameli Vidanearachchi in first place, with Nicole Haddon And Hashr Saeed in second and third place respectively. In the Junior category Zara Kulatunga won first place with Taha Anvarally in second and Tien Kapilesana in third place.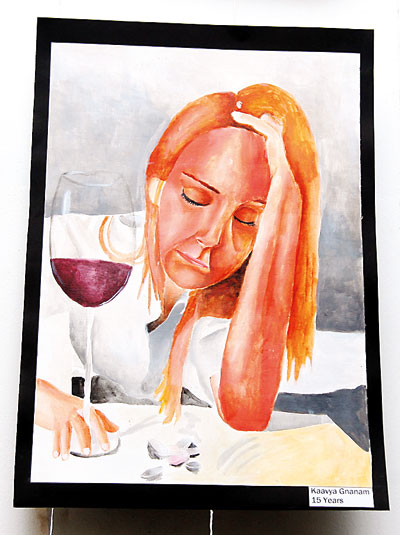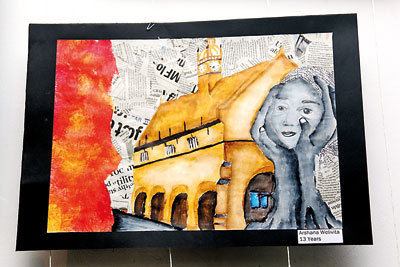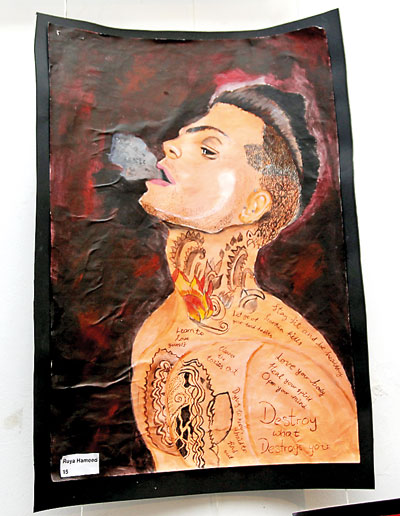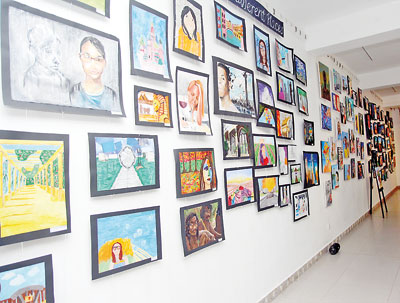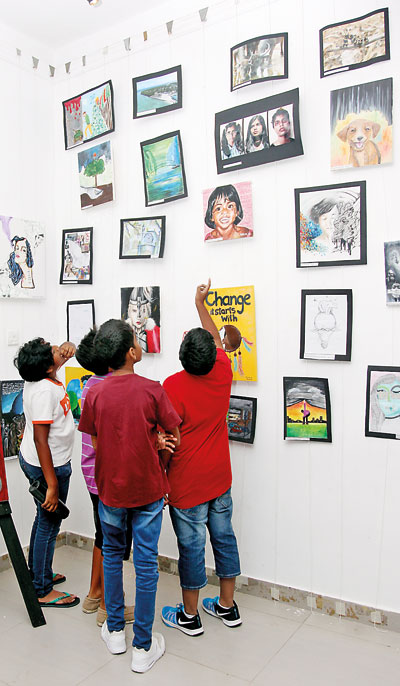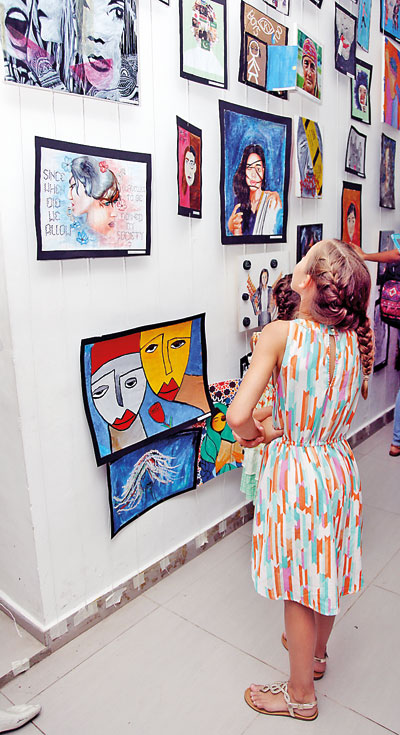 Pix by Priyantha Wickramarachchi