Amaya Hills celebrates 20 years
View(s):

Perched in the coziest of settings, with a perfect view of the Kandy city and the never ending Knuckles mountain range, is the palace in the sky – 'Amaya Hills'.

On September 28th, 'Amaya Hills' will celebrate 20 years in hospitality and preparing the countdown for the big bash, the hotel has lined up a whole lot of events and projects at the hotel. Along with these events, Amaya also have special Room deals and F & B promotions running till October 15th.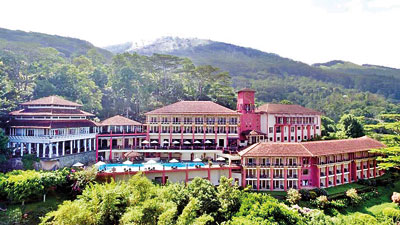 'Amaya Hills' offers a 30% off on half board or full board basis. With this stay, for the ones who want to unwind in the Spa – be it a holistic Ayurvedic treatment or something Balinese, guests can choose what they like and redeem 20% off on any treatment at the Pancha Karma or Bungalow Spa.
Amaya Hills concentrates on always giving back to the people with a lot of CSR work and this will include planting trees at the Amaya Bungalow garden, a blood donation campaign, handing over discarded line to the Kidney Hospital in Kandy as well as holding a Health Awareness Programme to the community. Other activities include distribution of school shoes to the students of Sithumina College and sports equipment to Sirimalwatte MahaVidyalaya followed by a spend the day at Tikiri Sevana Children's Home, evening tea at the Elder's Home, shramadama campaigns, inter-department sports events and Tourism work forum.
One of the two main entertainment highlights of the celebrations will be the Flash mob dance at Kandy City Centre and at the hotel and the Anniversary Bash at Le Garage with YES FM coming in as the main sponsor.