Cabinet approves purchase of Rs.24 billion Russian frigate on credit line
View(s):

Sri Lanka will sign a deal with Russia to procure a Gephard 5.1 Offshore Patrol Vessel (OPV) for the Navy, the Cabinet of Ministers decided last Tuesday.

The unanimous decision came on a recommendation from President Maithripala Sirisena who is also the Minister of Defence.
As reported in the front page lead story of the Sunday Times last week, the Russian Government will extend credit to the tune of US$ 135 million (Rs.20 billion) exclusive of 15 percent of Sri Lanka Government's contribution. The total ship value including on board spares and ammunition is placed at US$ 158.5 million (Rs.24 billion). This is besides a further Government commitment of US$ 7 million (Rs.1 billion) for training of Navy personnel.

The Government will pay a four percent interest on the credit extended by the Russian Government. Payments will be semi-annual in equal instalments within ten years including a grace period of five years. The Russian loan component is the remaining amount of a credit line of US$ 300 million which expired in 2010. It has since been re-negotiated.

Now, the Department of External Resources (in the Ministry of Finance) will finalise details for the signing of the credit agreement with Russia.

According to Rosboronoexport, one of Russia's military products exporters, its OPV is "designed to engage surface, underwater and air targets, perform escort and patrol tasks, provide fire support to amphibious assault forces, plant minefields, guard maritime state borders and Exclusive Economic Zones, support naval operations, hoist state flag in the areas of national interests, protect sea environment and rescue distressed ships. The ship can carry out a wide range of missions independently or as part of a naval task force."

The on board armament and equipment include Artillery Weapons (76.2mm AK-176M artillery gun mount), 30mm six-barrel AK-630M gun mount; two 14.5mm naval machine gun 76mounts.

The OPV carries mines to counter hostile warships, and electronic equipment including those for air/surface target acquisition radar; 67R IFF suite; mutual interference avoidance system; Sigma-E combat information management system.One of the main reasons for the acquisition, President Sirisena has said, is in view of the "superior Marine Steel used by Russian Workmanship, weaponry and sensors" He has said that the ship is "similar to a Frigate Class."
---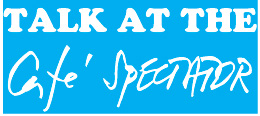 Inspector released after languishing for ten years in remand custody
Davood Mohamed Ajmeer, an Inspector attached to the Police Training School in Kalutara, has been released after ten years in remand custody after two different High Courts declared he was not guilty of the charges against him. He faced two different cases, one in the Colombo High Court and another in the Gampaha High Court, for allegedly providing shelter to Mayawan, a Tiger guerrilla suspect. The latter had been plotting to kill Ravi Waidyalankara, now DIG.
Mr Waidyalankara, then Senior Superintendent of Police in the CID, had been in charge of two major investigations – the attack on the Air Force Base at Katunayake in July 2007 and the female suicide bomber who made an attempt on the life of the then Army Commander, General Sarath Fonseka in April 2008.
The Attorney General's Department informed the two courts that a statement from Mr Ajmeer made to the Police had been obtained involuntarily. Both courts then ruled that Mr Ajmeer is not guilty.
---
Rajapaksa going to Japan for minor surgery
Former President Mahinda Rajapaksa left for Japan yesterday on a ten-day-long visit for personal reasons.
Sources close to him said he would undergo minor surgery there. This is his second visit in one year. On the previous visit he is learnt to have consulted medical opinion with regard to a throat ailment.
These sources described the ailment as minor and said Rajapaksa wants to be in a strong physical condition for his party's campaign during the upcoming local government elections.
---
Systems failure hinders President's move to get bill passed
Systems failure by a Sri Lankan mobile operator caused serious concerns for President Maithripala Sirisena who was in New York to attend the UN General Assembly a week ago.
It prevented him from making calls to political leaders when Parliament was set to pass the Provincial Council Elections (Amendment) Bill. The development raised doubts whether interested groups were attempting any act of sabotage.
Mr Sirisena is learnt to have spoken to a top rung management official of the company concerned over the issue upon his return to Colombo. It had transpired that a human error caused by a technical hand was the cause. The company concerned had apologised.
---
NPC condemns attack on Rohingya
The Northern Provincial Council (NPC) has added to its long list of resolutions approved this year with one on Rohingya refugees.
Moved by M.K. Sivajilingam, the resolution sought to condemn what he called the treatment of the refugees who were in a refugee centre run by UN in Mount Lavinia.
Following protests, these refugees were moved to the detention camp at Boosa. Police said the action was intended to protect them. This group was rescued by a Naval patrol on the seas off the southern coast.
---
Basil on three-day tour of Jaffna
Former Minister Basil Rajapaksa, a key player in the newly formed Sri Lanka Podujana Pakshaya (SLPP), begins a three-day visit to Jaffna today.
Some 13 meetings have been scheduled in different parts of the peninsula for Rajapaksa but an event that is not scheduled is causing concerns. That is a hartal planned by a Tamil group. The Eelam People's Democratic Party (EPDP) is partnering in arranging the events.
---
Alleged fraud in purchase of two ships by CSC
The Financial Crimes Investigation Division (FCID) has begun a probe on the purchase of two ships by the Ceylon Shipping Corporation (CSC) during the previous Mahinda Rajapaksa administration. The vessels, with a displacement of 63,000 tons each, investigators say had allegedly been purchased with excess payments amounting to US$ 30 million for both.
Investigators say the ships procured in 2013 from a Chinese state enterprise had been bought at $70 million each. Meanwhile, the FCID probe into the procurement of MiG-27 fighter jets is now nearing completion. A Sri Lanka team was in the Ukranian capital of Kiev a week ago following up on several matters. It included Attorney General Jayantha Jayasuriya, Senior DIG Ravi Waidyalankara, head of the FCID, and another official from the AG's Department.
---
Ranil going to Germany, Finland
Prime Minister Ranil Wickremesinghe will visit Germany and Finland next week on a nine-day tour.
He will be accompanied by Education Minister Akila Viraj Kariyawasam among others.