The new General who tried to meet the Dutch
This article is part of a continuing series on Sri Lankan history
View(s):
Once King Rajasinghe fled, Pigera fought with the Dissawa of Kehelpanala and defeated him. Then he went to Sabaragamuwa, fought with the king's Dissawa at Batugedara. He caused a lot of ruin in that area. Next he set up camp at Thalampitiya.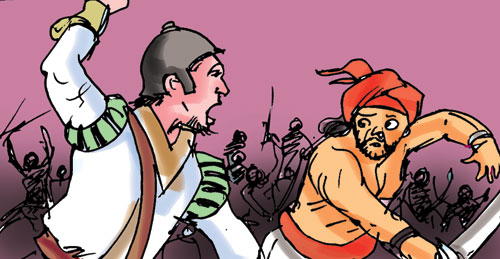 The Dutch who had besieged Kalutara did not get any support from the king. They lay in siege for eleven days and then gave up. Meanwhile, Pigera's stories of success were spreading all over the country. Pigera was well accustomed with the Sinhala customs and manners, the Sinhala language and even the qualities of the Sinhala people.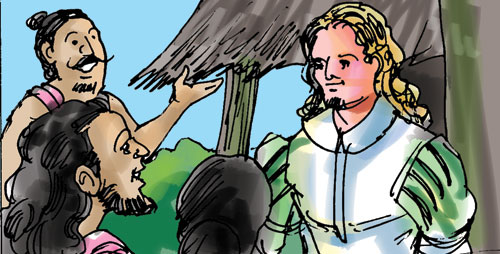 In addition, Pigera had the strength to defeat the Sinhalese on many occasions and that with efficiency and bravery. But when they had to face the Dutch, who were well versed in warfare, they acted carelessly. This left Colombo in a dangerous situation. They lost all honour and glory.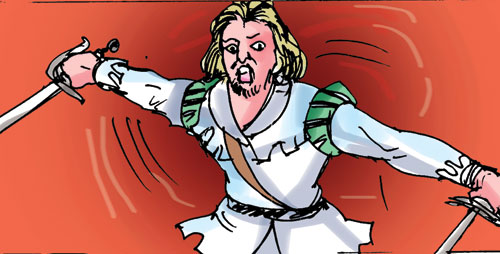 By this time, Francis de Melo de Castro was nearing old age. To face the war-like situation in the country, the need of the hour, was a young Captain General. The Viceroy realized this. So he sent Antonio de Sousa Coutinho to Sri Lanka to take up duties as the Captain General.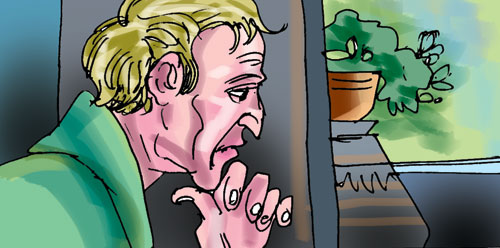 Accompanying him was an army contingent with additional supplementary soldiers. As a result of undue deviation of the sea route, the convoy of ships landed in Galle. Two Dutch ships that observed this, gave chase to the Portuguese ships. General Antonio Sousa was getting ready to meet the Dutch.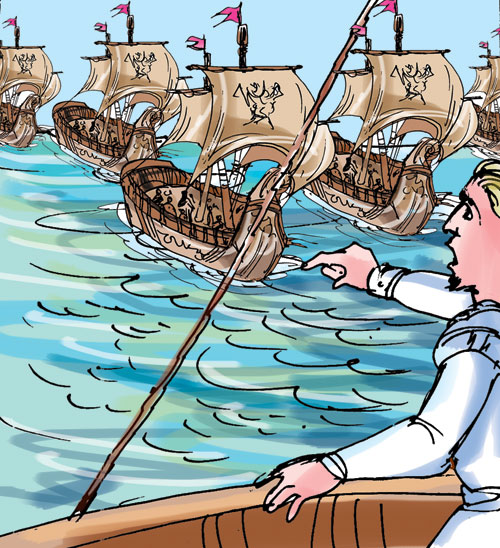 By Halaliye Karunathilake,
Edited and translated by Kamala Silva
Illustrated by Saman Kalubowila