Tied down in all the wrong places
View(s):

My dear Lalith,
I thought I must write to you when I heard the news that you had been sent to prison for one and a half years for something that you are supposed to have done while you were serving as Mahinda maama's secretary a few years ago. I am told that you were also fined some fifty million rupees by the court.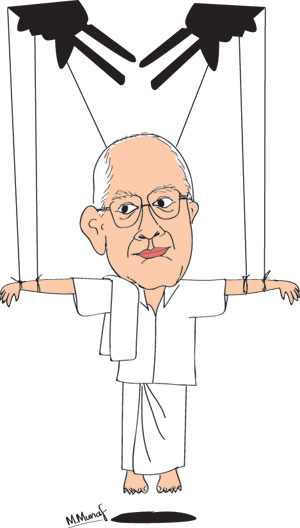 The news came as a shock to most people. That was because you had earned a reputation of being an honest and decent public servant in almost forty years of service as an administrative officer. You had served in many capacities and being the Big Boss's secretary was the crowning glory in your career.
We are told that you were found guilty because you took money, some six hundred million rupees, from a government institution and used that money to distribute 'sil redi' to people during Mahinda maama's last election campaign, so he would get more votes at the election – which he lost, anyway.
We were told that the courts had established that you had done this and that what you did was wrong. However, even the court agreed that you had not taken the money for yourself. So, I suppose you were only carrying out orders from someone to find some money for Mahinda maama's campaign.
Surely, Lalith, you wouldn't have us believe that you walked into your office one morning and decided, 'let us distribute 'sil redi' to all the upaasaka ammas in the country today'? I'm sure you got orders from someone – and yet, that someone who gave that order is free while you are in prison.
Or is it that you went ahead with the instructions you got, even though you probably knew what you were doing was not quite right? And was that because you, perhaps like everyone else, thought that Mahinda maama would win the election and everything would then be swept under the carpet?
I am not saying that what the courts decided was wrong. In fact, with this verdict, the court has sent a strong message to government officials. Now they know that if they carry out instructions of their political masters and engage in acts that are illegal it is they who will have to go to prison.
It means that government officials will think twice when their ministers – or even their President or Prime Minister- asks them to do something. If that prompts a change in the culture of officials saying 'yes, sir' to everything that politicians ask them to do, that will be very good for the country.
Anyway, we are not sure whether we should be sad, happy or angry about what has happened, Lalith. That is because, two years ago, people voted Mahinda maama out of office and voted Maithri in to catch those who were corrupt and dishonest. That was the promise of the 'yahapaalanaya' campaign.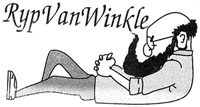 It hasn't quite worked out that way, has it? It is now more than two and a half years since those promises were made and you are the first person to be sent to prison – and you are not a politician and even the courts say you didn't steal any money for yourself. That is why we are confused, Lalith.
So, there is something that is not quite right. That is the fact that while you have been sent to prison, the people who gave you those orders – and dozens of other politicians like them, who engaged in various acts of dishonesty – are still roaming the corridors of power as 'honourable' members!
There was someone who appeared to own a mansion which ultimately did not have an owner, another was found to have distributed houses to his relatives and yet another, his former wife claimed, had more assets than what could be explained by his salary as a minister. Still, they are all scot-free!
In fact, what has been consistent about 'yahapaalanaya' is its inconsistency. It wanted to punish ministers of the previous regime but the first victim was Ravi, one of its own. Of course, Ravi deserved everything he got, but he too must be wondering how he came to be the first victim!
I am sure we haven't heard the last of this story, Lalith. We must hope that justice will be done for all those who have charges against them. As for you, if those who are responsible for the plight that you find yourself in today are ultimately held accountable, then some good will come out of all this.
Yours truly,
Punchi Putha
PS: On hearing of your predicament, Mahinda maama has said that you have been imprisoned because you were trying to help a Buddhist activity. I suppose he wants us to believe that it had nothing to do with his election. It reminds me of Ravi who wants us to believe that paying the rent for his apartment has nothing to with the sale of Central Bank bonds. No wonder they say 'unuth ekai, munuth ekai'!